JCI slides 70.94 points at midday break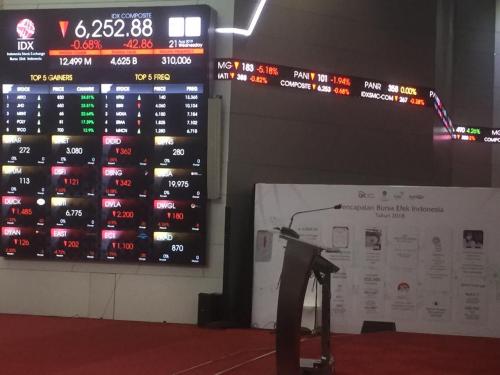 JAKARTA - The Composite Stock Price Index (JCI) closed today's trading at 5,105.15. The index was observed to slump 70.94 points or 1.37% from the last closing at 5,176.09.
During the day, the index was observed moving in the range of 5,105.15 and 5,182.53. A total of 12.68 billion shares were traded with a total transaction value of Rp 9.76 trillion.
300 stocks fell, 284 shares moved flat and 128 stocks rose. The top losers in today's trade are PT Bali Towerindo Sentra Tbk (BALI), PT Bank Permata Tbk (BNLI) and PT Argo Pantes Tbk (ARGO). (LM)