Astra sold 25,799 cars in September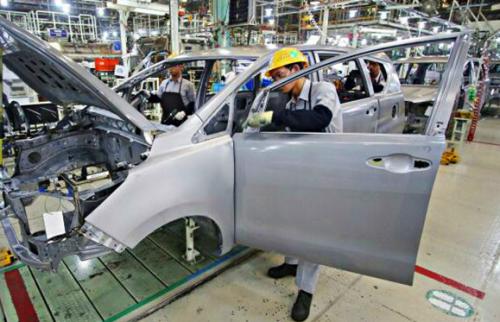 ASII - PT. Astra International Tbk
Rp 6.800
JAKARTA. PT Astra International Tbk (ASII) reported that it managed to sold 25,799 cars in September, the highest since April 2020.
Boy Kelana Soebroto, Head of Corporate Communications at ASII, explained that the growing trend in car sales has been seen since June.
"We hope that this gradual increase in sales will continue until the end of the year, so that the automotive industry can contribute to restoring the national economy," said Kelana through an official statement to idnfinancials.com.
For details, the Toyota brand still dominates ASII car sales during September 2020 (13,234 units). followed by Daihatsu (11,204 units), Isuzu (1,314 units), UD Trucks (38 units), and Peugeot (9 units).
Of all the cars ASII sold in September 2020, 10,071 units were Low Cost Green Car (LCGC) cars. (KR/AR)