KAI prepares 57 additional routes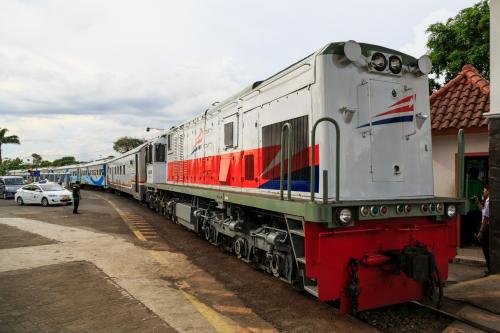 JAKARTA. PT Kereta Api Indonesia (Persero) or KAI, operator of trains in Indonesia, added 57 routes to anticipate a surge in passengers during the long weekend from 27 October to 1 November 2020.
The additional routes will add to the 448 existing routes. "KAI is ready to serve customers by adding additional routes. That way, more and more customers will be able to enjoy train travel, "said Joni Martinus, VP of Public Relations of KAI, via a press release.
With the addition of 57 routes, KAI management estimates that there will be 221,193 seats available from 27 October to 1 November 2020.
Even so, KAI still applies health protocols to prevent the spread of COVID-19 in station areas and inside trains. KAI management still requires prospective passengers to show a COVID-19 test result from a clinic/hospital. "In order to maintain distance during the trip, KAI also only sells 70% of the available seating capacity," explained Martinus. (KR/AR)