Manufacturing exports surpasses US$94 billion in 9M20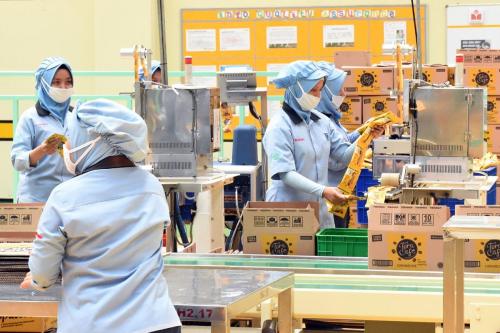 JAKARTA - Non-oil and gas exports from the processing industry during January-September 2020 were recorded at USD94.36 billion. This achievement shows that the manufacturing sector still provides the largest contribution to the total value of national exports in the same period.
"This means that our industrial sector remains aggressive in breaking into the international market amidst difficult times due to the impact of the Covid-19 pandemic," said Head of Data and Information Center of the Ministry of Industry, R. Janu Suryanto in Jakarta, Friday (23/10).
Based on data from the Central Statistics Agency (BPS), cumulatively, Indonesia's export value in January-September 2020 was USD 117.19 billion. Meanwhile, the shipping value contribution from the manufacturing sector exceeded 80.5 percent.
Sectors that experienced positive export growth of above 10 percent included the printing and reproduction industry for recording media with an export value of USD29.78 million (an increase of 27.8 percent). Then, the furniture industry with an export value of USD1.59 billion (up 15.2 percent), as well as the pharmaceutical industry, chemical medicinal products and traditional medicines with an export value of USD484.79 million (up 10.1 percent).
Previously, Minister of Industry Agus Gumiwang Kartasasmita said the government was prioritizing the development of an export-oriented industrial sector. This strategic effort is considered to be able to fix current economic structural problems, namely the trade balance deficit and the current account deficit. (LM)