WSBP revises its new contract target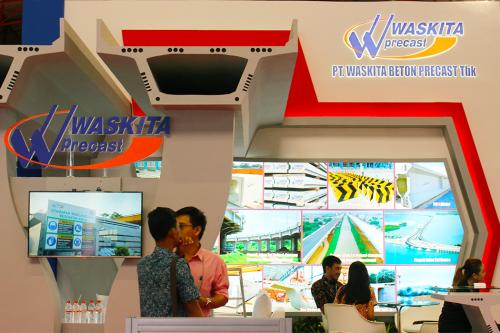 WSKT - PT. Waskita Karya (Persero) Tbk
Rp 1.190
JAKARTA. PT Waskita Beton Precast Tbk (WSBP), the largest producer of precast and ready-mix concrete in Indonesia, has lowered its new contract target for this year to Rp 5 trillion.
Mohamad Nur Sodiq, WSBP's finance director, explained that the target was lowered due to the delayed and cancelled infrastructure projects. "COVID-19 is affecting the infrastructure business, while WBP's business is heavily influenced by infrastructure projects," said Sodiq through a press conference today.
The subsidiary of PT Waskita Karya (Persero) Tbk (WSKT), projects that Rp 1.7 trillion of the target will come from within the Waskita Group, while the remaining Rp 3.3 trillion will come from external parties.
As of the end of September, WSBP has obtained new contracts with a total value of Rp 1.49 trillion. 32.7% of which came from within the Waskita Group.
However, Sodiq is reluctant to provide information regarding the company's revenue and net profit in Q3 2020, since the information is still being consolidated with the Waskita group.
For information, WSBP's initial target for this year is Rp 11.9 trillion. (KR/AR)