Sri Mulyani: COVID-19 pandemic should serve as momentum to trigger education reforms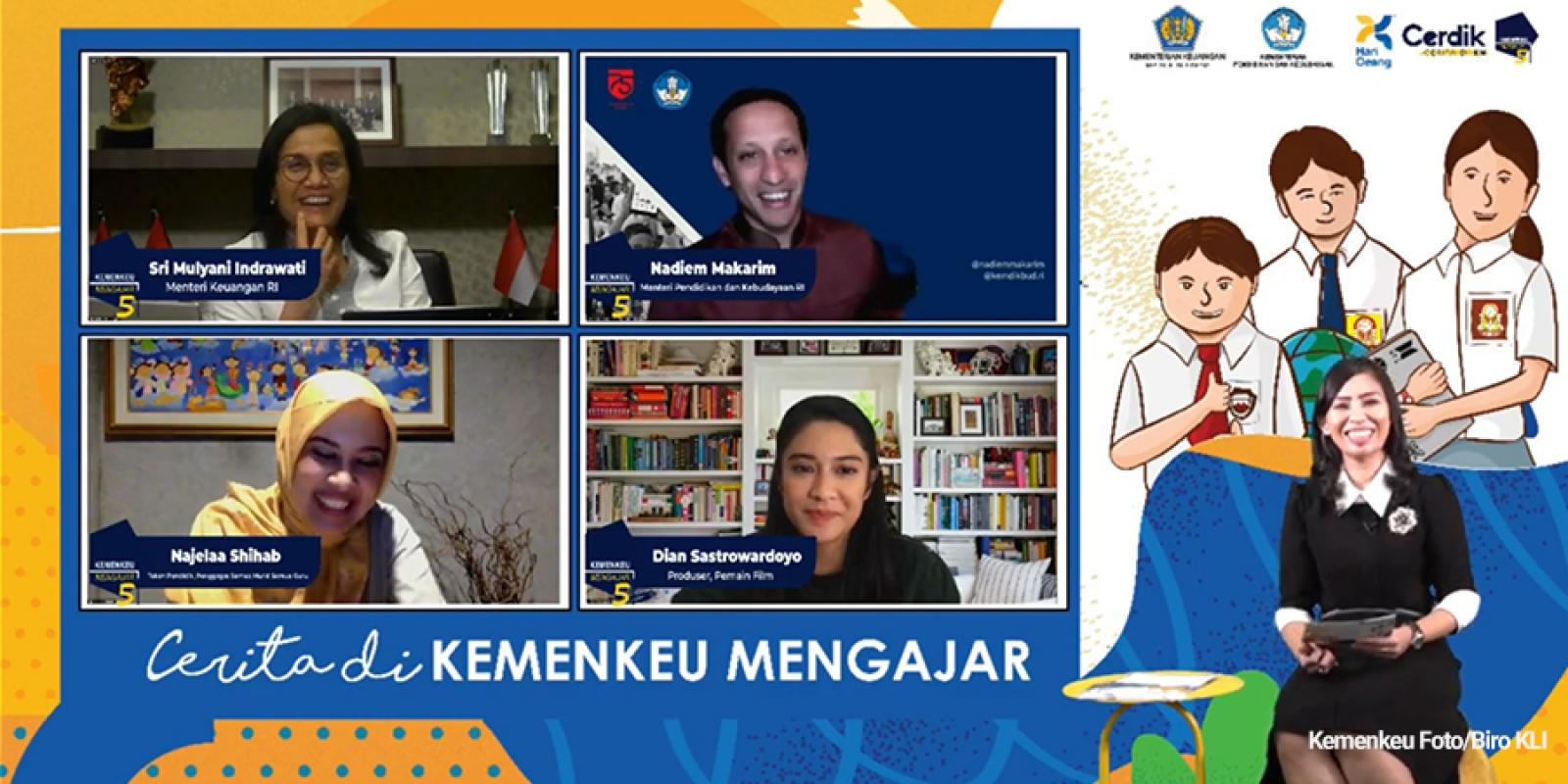 JAKARTA - The ongoing coronavirus (COVID-19) pandemic should serve as a trigger for digital reforms in various fields including education, said Finance Minister Sri Mulyani Indrawati.
"We should not simply let the crisis pass; we should also use it as a momentum," Ms Indrawati said in a webinar entitled "Stories from the Ministry of Finance's Teaching" on Monday (26/10), which was also attended by Education and Culture Minister Nadiem Makarim, founder of Sekolah Cikal Najeela Shihab, and actress Dian Sastrowardoyo.
"We should use the crisis to initiate reforms. I am very happy that Mr Makarim has said we will create reforms in education."
To resolve inequality in technology, Ms Indrawati said, the government has increased the budget for information technology infrastructure development in the 2021 State Budget.
"Next year [the budget will be] Rp 30 trillion to develop satellites, optical fibre cables, BTS towers, and other facilities to connect over 5,000 locations," she added.
According to Ms Indrawati, the education budget, which makes up 20% of the State Budget annually, needs to be used to create reforms and innovation in order to manifest an equal access to quality education for all students in Indonesia.
"I believe that the willingness to share knowledge with technology and the government's participation with the large budget can create a very good synergy to create innovation in our education system," she asserted. (MS)