Ministry of Cooperatives and SMEs encourages digitalisation of traditional markets through partnership with Titipku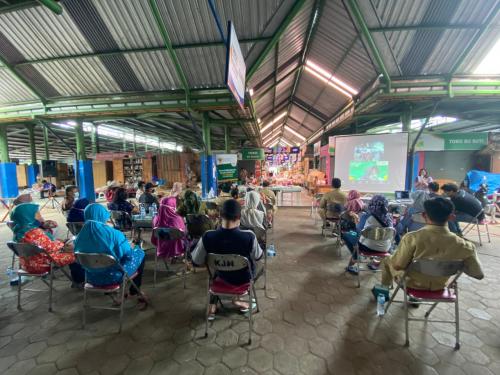 BANTUL - The Ministry of Cooperatives and Small and Medium Enterprises encourages cooperatives and sellers in traditional markets to use online platforms in order to sustain themselves amid the coronavirus (COVID-19) pandemic.
To realise it, the ministry is collaborating with local startup Titipku in hosting the Traditional Market Development programme, which aims to help with the digitalisation of traditional markets and started at Ngoto Market and Piyungan Market in Bantul Regency, Yogyakarta on Monday (9/11).
"Going forward, it is expected that the digitalisation of cooperatives and traditional markets will also be carried out in the markets that we revitalised from 2003 to 2019 throughout Indonesia," said the ministry's Deputy for Cooperatives and Marketing Victoria br Simanungkalit in an official statement received by IDNFinancials.com on Monday.
In the programme, Titipku guides sellers at Ngoto Market and Piyungan Market to sell their products through online channels so that they can reach more customers. The Ministry of Cooperatives and SMEs, Ms Simanungkalit added, hopes that the programme can build a digital ecosystem in which the community around the markets and cooperatives can provide mutual support for the economy.
"Collaboration between the Ministry of Cooperatives and SMEs, the Cooperatives Office, cooperative and market administrators, and all sellers is the solution for mutual progress. On the other hand, support from the community is very much necessary to help the Traditional Market Development Programme," said Titipku CEO Henri Suhardja. (MS)