KAI partners Pelindo III to develop logistics business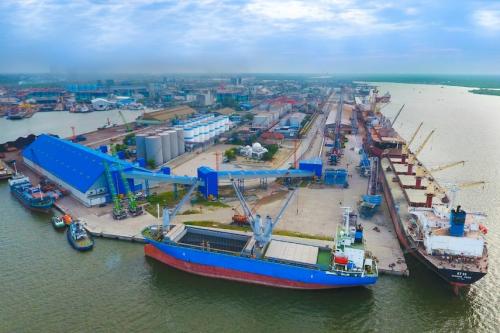 JAKARTA. State-owned rail operator PT Kereta Api Indonesia (Persero) or KAI signed a memorandum of understanding (MoU) with state-owned port operator PT Pelabuhan Indonesia III (Persero) or Pelindo III to develop a nationwide logistics business.
According to KAI CEO Didiek Hartantyo, the MoU reflects the company's commitment with Pelindo III to develop an integrated logistics business. "We want to revive logistical transport and provide an impact on the national economy," he said at the signing ceremony on Friday (20/11).
The partnership, Mr Hartantyo said, will expand both companies' supply chain due to better distribution integration in several ports including Tanjung Emas in Semarang, Tanjung Perak in Surabaya, and Tanjung Intan in Cilacap.
In addition, the ports will also be chosen as the locations for logistics business development as directed by the government such as in Cilacap, which is adjacent to Kendal and Batang industrial areas.
"Cilacap serves as the location of major companies including energy and food companies," Mr Hartantyo said. (KR/MS)