BNI Syariah announces cooperation with PT Digital UMKM Indonesia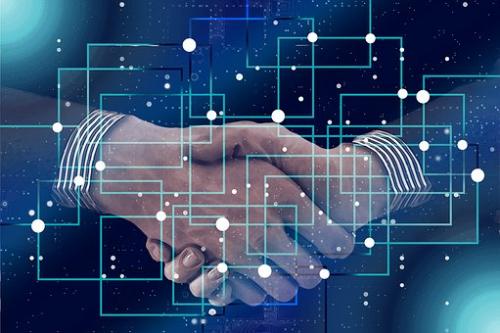 JAKARTA - BNI Syariah signed a Cooperation Agreement (PKS) with PT Digital UMKM Indonesia, at the BNI Syariah Head Office, Tuesday (12/1). This collaboration is expected to become a business model in distributing microfinance to potential customers with a partnership scheme. This event was motivated by public awareness to develop higher and higher MSME businesses.
Director of Retail Business and BNI Syariah Network, Iwan Abdi said that as a Hasanah Banking Partner, BNI Syariah is committed to being a partner in providing benefits both in the world and in the hereafter to all customers, including MSMEs. "This collaboration is in terms of business development, financing distribution and development of the halal ecosystem," said Iwan Abdi.
With the Co-Branding collaboration and distribution of microfinance to prospective customers with a partnership scheme with the opening of a business in this kiosk. It is hoped that it can increase the BNI Syariah micro financing portfolio and help achieve financing assets in 2020, as well as increase public perceptions of BNI Syariah products and services that accommodate customer needs according to sharia principles.
During this pandemic, BNI Syariah provided financing relaxation relief to the affected MSMEs in order to keep growing and developing to 4410 customers amounting to Rp.667.6 billion as of October 2020. In this event, BNI Syariah targeted financing of Rp1 billion for 25 customers. As of November 30, 2020, BNI Syariah has distributed micro financing of Rp 1.75 trillion to 13,875 customers. (LM)