Ministry of Industry prepares strategies to optimize the recycling industry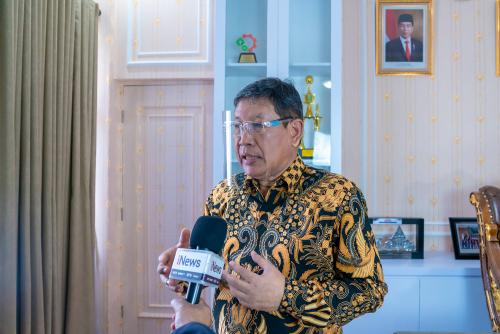 JAKARTA - The Ministry of Industry (Kemenperin) continues to strive to optimize industries, which in the production process prioritize efficiency and effectiveness in the use of resources in a sustainable manner. This step is expected to be able to balance industrial development with environmental preservation, as well as provide more benefits for the community.
"We put the 4R concept, namely reduce, reuse, recycle, recovery, into industrial activities. The recycle element is a priority, both at the raw material processing, production and post-production stages. So all aspects of the industrial sector can be involved in the application of the green industry," said the Director General of the Chemical, Pharmaceutical and Textile Industry (IKFT) of the Ministry of Industry, Muhammad Khayam, Wednesday (13/1).
Khayam explained, in carrying out the circular economy concept, the Ministry of Industry determines sectors that are priority for implementation, including the plastics industry, rubber scrap industry, lubricants industry, as well as the coal tar and textile industry.
In order to realize a sustainable green industry, the government has prepared various efforts such as formulating policies, increasing the capacity of institutional agencies through research and development, testing, certification, and promotion. Furthermore, standardization on raw materials, additional raw materials, and energy, as well as in the production process, products, utilization management, and waste management. The government is also making efforts to provide facilities to support the application of green industry principles. (LM)