Construction progress of The Mandalika Special Zone Road reaches 58%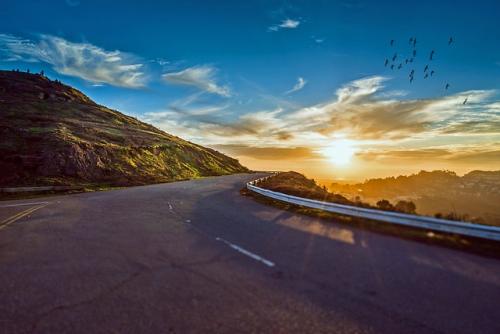 THE MANDALIKA - PT Pembangunan Pariwisata Indonesia (Persero) or Indonesia Tourism Development Corporation (ITDC) as a state-owned company that develops and manages the tourism areas of The Nusa Dua, Bali and The Mandalika, Lombok, NTB is committed to continuing to accelerate the development of the Special Zone Road (JKK) project where by mid-February 2021, the progress of JKK development as a whole has reached 58%. One of the functions of the Special Zone Road (JKK) is as a venue for the IndonesianGP motorbike racing event.
Groundwork activities, installation of concrete fences around JKK, and landfill and ground improvement work were completed at the end of January 2021. Meanwhile, current development activities include preparation of AC-Base Track Asphalt, installation of Hauraton channels, Gravel Bed work, Backfill Retaining Wall, planting grass, and paving the 1.8 km long service road.
Managing Director of The Mandalika Bram Subiandoro said, "Currently, the progress of JKK development has reached 58% and is still on schedule. We continue to closely monitor the work process of this project because the work must be done with care and precision. And we are optimistic that this project can run smoothly and according to the deadline with the final homologation results that will match the standards of the FIM."
Bram added that the progress of the JKK project was reported regularly to Dorna Sports by MGPA as the organizer of the IndonesianGP event. (LM)