PTPP performance declines sharply in 2020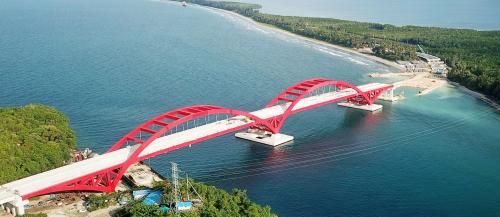 PTPP - PT. Pembangunan Perumahan (Persero) Tbk
Rp 1.285
JAKARTA - The COVID-19 pandemic has contributed to the declining performance of PT Pembangunan Perumahan (Persero) Tbk (PTPP) throughout 2020. However, the net profit achievement is considered to still exceed the target revised by the company last year.
Yuyus Juarsa, Corporate Secretary of PT Pembangunan Perumahan (Persero) Tbk (PTPP) said that the company's revenue reached IDR 15.83 trillion and net profit for the year of IDR 266 billion, down from revenue and net profit of IDR 23.57 trillion and IDR 1.04 trillion in 2019. "A number of project owners have postponed their submitted tenders and shifted their budget allocations due to the impact of the COVID-19 pandemic," he said.
According to him, the realization of the company's performance last year could not be separated from the outbreak of the COVID-19 pandemic since the second quarter of 2020, which was also experienced by all business sectors in Indonesia. At the beginning of the year, he said, the company was very optimistic about the target of increasing revenue to exceed 2019 revenue realization.
"This year, revenue and net profit are targeted to grow by 40% and 50% respectively," he said. (LK/LM)