Sunlake Hotel seeks IDR 22.50 billion fresh funds via IPO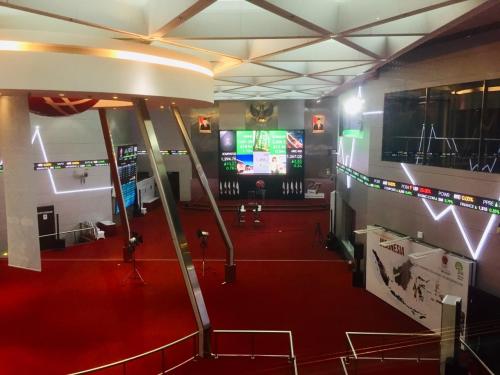 SNLK - PT. Sunter Lakeside Hotel Tbk
Rp 1.245
JAKARTA - PT Sunter Lakeside Hotel Tbk (SNLK), the manager of Sunlake Hotel, is aiming for IDR 22.50 billion in fresh funds through an initial public offering (IPO) starting yesterday (19-23/3). In this corporate action, SNLK management released 150 million shares with an offering price of IDR 150 per share.
In the company's brief prospectus quoted on Tuesday (23/3), the proceeds from the corporate action will be used for the development of hotels and other supporting facilities in stages until next year. This year, 32.22% of the proceeds from the IPO are allocated and 67.78% in 2022.
The number of shares offered through this IPO was 33.33% of the paid-up and issued capital after the IPO. Currently, SNLK's authorized capital is recorded at IDR 120 billion, total issued and paid up capital of IDR 30 billion with shareholder structures, among others, Unilink Ventures Inc 45%, Sapto Utommo Hidajat 14.68%, Leonard Hidajat 7.33%, Daniel Hidajat 7.33%, Cheng Wai Ming 6.60%, Alexander Hidajat 5.10%, Jason Hidajat 5.10%, Elaine Hidajat 4.43%, and Isabel Hidajat 4.43%.
After the IPO, the issued and paid-up capital increased to IDR 45 billion with shareholder structures, among others, Unilink Ventures Inc 30%, Sapto Utommo Hidajat 9.77%, Leonard Hidajat 4.89%, Daniel Hidajat 4.89%, Cheng Wai Sun 4.40%, Alexander Hidajat 3.40%, Jason Hidajat 3.40%, Elaine Hidajat 2.96%, and Isabel Hidajat 2.96%, and the community 33.33%. (LK/LM)