Vale Indonesia spent IDR 10.48 billion on four blocks' exploration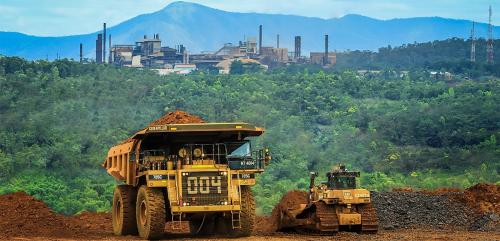 INCO - PT. Vale Indonesia Tbk
Rp 4.720
JAKARTA. PT Vale Indonesia Tbk (INCO) reported that its exploration activities in four exploration spots during March 2021 had used up IDR 10.48 billion or USD 720.545.
Cut Fika Lutfi, INCO Corporate Secretary, mentioned that the exploration activities in March 2021 were carried out in Sorowako block and Sorowako Outer Area in Luwu Timur regency. Additionally, this subsidiary of Vale Canada Limited also conducted explorations in Bahodopi block in Morowali regency and Pomalaa block in Kolaka regency.
"PT Vale Indonesia Tbk conducted the explorations along with the third party (drilling contractors)," Lutfi explained through the information disclosure in Indonesia Stock Exchange today.
The result of the explorations is still being calculated in terms of its resource and reserves. Then, INCO would proceed with the drilling in several areas, including Mahalona 05 hill, Sorowako Outer Area block, Bahodopi block, and Pomalaa block. (KR/ZH)