Adhi Karya works on Jalintim Sumatera maintenance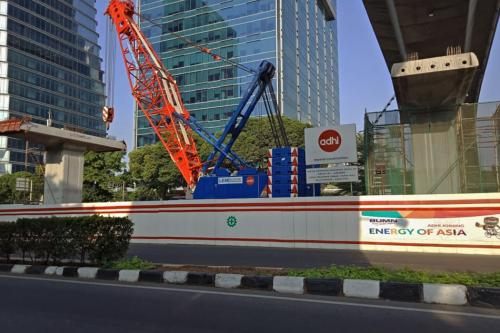 ADHI - PT. Adhi Karya (Persero) Tbk
Rp 1.065
JAKARTA - PT Adhi Karya (Persero) Tbk (ADHI) will work on the construction and maintenance of Jalan Lintas Timur Sumatra in Riau. This was conveyed by Farid Budiyanto, Corporate Secretary of PT Adhi Karya (Persero) Tbk (ADHI) in an information disclosure quoted on Wednesday (14/4).
It was conveyed that the company had signed a cooperation agreement with the Ministry of Public Works and Public Housing (PUPR), the Ministry of Finance and the Ministry of Transportation, as well as the Ministry of National Development Planning / Bappenas earlier this week (12/4). "The company has established PT Adhi Jalintim Riau as the winner of the tender for the Riau Jalintim Riau Government Cooperation project (PPP)," he said.
The ownership structure of Adhi Jalintim Riau, namely, ADHI 99.84% and Koperasi Adhi Jasa Sejahtera (KOJAS) 0.16%.
He said ADHI would get investment returns and profits from the project through an availability payment (AP). "The construction of this project is to support government programs to improve national road infrastructure services," he said. (LK/LM)