Govt optimizes TKDN in order to save IDR 225 trillion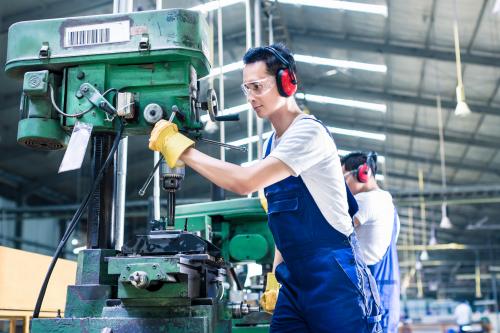 JAKARTA - The government is focusing its efforts on the national industry to maximize the Domestic Component Level (TKDN) in the procurement of capital goods in order to save the state budget of IDR 225 trillion. This was conveyed by Luhut Pandjaitan, Coordinating Minister for Maritime Affairs and Investment (Marvest) at the Launch of the National Strategic Action for Corruption Prevention (Stranas PK) in Jakarta, yesterday (13/4).
He conveyed that for this purpose, the government is collaborating with the Corruption Eradication Commission (KPK) to oversee the absorption of TKDN in the national industry. "There are 17 products that can be produced domestically, the value of which reaches US$ 17 billion or around IDR 225 trillion," he said.
According to him, the potential for savings is obtained from the investigation of government spending on capital and goods in a year, which reaches IDR 1,300 trillion. Of that number, 45 goods were imported with a value of US$ 34 billion.
By cooperating with the KPK, he said, the absorption of TKDN for the national industry would be maximized. This is because the institution is not only cracking down on corruption, but proactively preventing corrupt practices. (LK/LM)