United Tractors to share the cash dividend of IDR 2.4 trillion despite its declining profit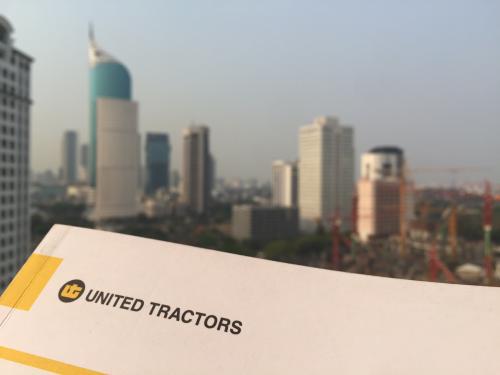 UNTR - PT. United Tractors Tbk
Rp 33.800
JAKARTA. PT United Tractors Tbk (UNTR) to distribute the cash dividend of IDR 2.4 trillion from its 2020 net profit.
The action has gained approval following the Annual General Shareholders Meeting of UNTR held last week in Jakarta.
The dividend per share to be distributed among the shareholders would worth IDR 644. In October 2020, UNTR had also distributed an interim dividend of IDR 171 per unit of shares, amounting to IDR 637.85 billion.
"Then, the remaining IDR 473 per share, or equivalent to IDR 1.76 trillion, would be distributed to the shareholders," UNTR management stated through the information disclosure at Indonesia Stock Exchange.
The management also had set the cum dividend in the regular and negotiation market on April 19, 2021, and the cash market on April 21, 2021. Meanwhile, the payment itself would follow on May 11, 2021.
According to idnfinancials.com, UNTR's net profit experienced a sharp decline by 47% year-on-year (yoy) in 2020 to IDR 6 trillion. One of the causes being the poor revenue performance, which went down by 29% yoy to IDR 60.35 trillion. (KR/ZH)