Samudera Indonesia announces partnership with Ahlers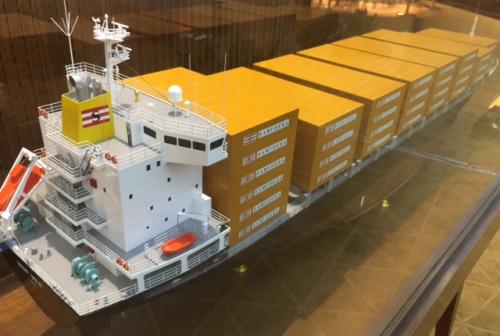 SMDR - PT. Samudera Indonesia Tbk
Rp 464
JAKARTA - Samudera Indonesia and Ahlres have agreed a partnership agreement as a worldwide logistics partner by combining their respective advantages and networks.
Samudera Indonesia, through its subsidiary, which operates as a logistics service provider, will take over all of Ahlers' commercial activities in Indonesia. PT Silkargo Indonesia has effectively accepted the transfer of PT Ahlers Thoeng Indonesia's business as of March 1, 2021.
Ahlers is a logistics company from Belgium with more than 100 years of experience. This agreement is in line with Ahlers' focus on developing and strengthening its presence in Russia and the CIS countries.
"Samudera Indonesia is a leading player in shipping and logistics services with more than 65 years of experience in Indonesia and Asia," said Stefan Van Doorslaer, CEO of Ahlers.
President Director of Samudera Indonesia, Bani M. Mulia welcomed the partnership and increased cooperation with Ahlers. Most of Ahlers Indonesia's commercial services and customers will also join Samudera Indonesia. "We welcome the partnership and increased cooperation with Ahlers, the synergy of excellence and the experience of the two companies make us optimistic about mutually beneficial business growth," he said. (LM)