PPRO submits IDR 4 trillion loan to pay off maturing debts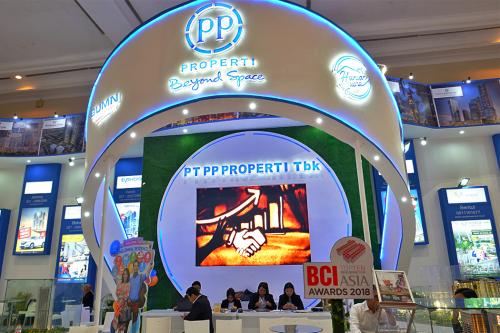 PTPP - PT. Pembangunan Perumahan (Persero) Tbk
Rp 1.525
JAKARTA - PT PP Properti Tbk (PPRO) has submitted a loan with a maximum limit of IDR 4 trillion to PT Pembangunan Perumahan Tbk (PTPP) to pay off the debt that will mature this year. This was conveyed by Deni Budiman, PPRO's Finance Director in an information disclosure quoted on Tuesday (4/5).
He conveyed the loan application plan to improve the company's financial condition. "As a back-up for the company's strategy, if there are things that cannot be realized, such as recycling and refinancing assets, by issuing the remaining issuance of sustainable bonds," he said in the statement.
As for a number of obligations due this year and in 2022, among others, Medium Term Notes (MTN) worth IDR 800 billion, bonds IDR 2.55 trillion, BTPN banking syndication IDR 150 billion, and Domestic Letter of Credit (SKBDN) amounting to IDR 492.50 billion.
Loan disbursement in the first phase was amounting to IDR 3.13 trillion and in the second stage amounting to IDR 862 billion in the first quarter of 2022. The loan is valid for three years since the agreement was signed by PPRO and PTPP at the end of March 2021. The value of the loan is 88.02% of the loan agreement. PPRO equity as of 31 December 2020 with an interest of 9.5% per year which will be paid in full simultaneously with the repayment of the principal debt to PTPP. (LK/LM)