Affiliate transaction promotes 18.26% growth in Vale Indonesia's revenue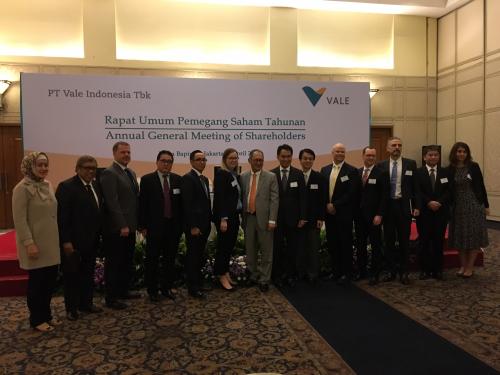 INCO - PT. Vale Indonesia Tbk
Rp 7.725
JAKARTA. PT Vale Indonesia Tbk (INCO) managed to score an 18.26% year-on-year (yoy) increase in its revenue in Q1 2021. This gain resulted from the sales to its affiliates.
According to the freshly published financial report, the total revenue of INCO in Q1 2021 reached USD 206.56 billion. An 80.27% of it came from the sales to Vale Canada Ltd., its parent company. The remaining portion was the result of the sales to Sumitomo Metal Mining Co. Ltd.
The growth of INCO's revenue in Q1 2021 also drove the net profit upward to USD 33.69 billion. Compared to the same period last year, its net profit jumped 14.86% yoy.
According to idnfinancials.com data, by March 2021, Vale Canada still owns 43.79% of INCO's shares. Sumitomo Metal Mining also owns 15.03% takes, PT Inalum (Persero) 20%, the public investors 20.49%, Vale Japan Ltd. 0.55%, and the small remaining portion belongs to Sumitomo Corporation.
As mentioned by idnfinancials.com on April 2021, INCO planned to share its cash dividend of USD 33 million to its shareholders. That action was the first dividend distribution in the last seven years. (KR/ZH)