BELL receives uniform orders to fulfill local sales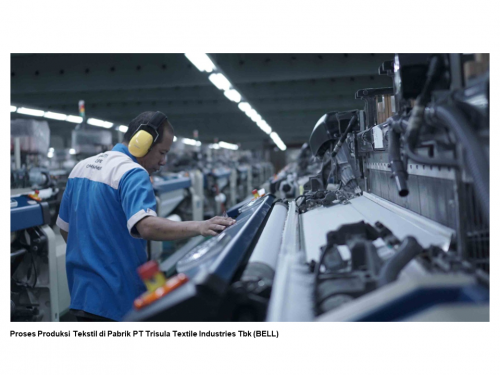 BELL - PT. Trisula Textile Industries Tbk
Rp 145
JAKARTA - PT Trisula Textile Industries Tbk (BELL), a publicly listed company that produces good quality fabric, uniform, and fashion products, continues to receive uniform orders during the Covid-19 pandemic. Therefore, BELL continues to improve quality and expand market share in the domestic market by continuing to innovate and see various opportunities that exist.
R Nurwulan Kusumawati as the Corporate Secretary of BELL said, "We are grateful that during this pandemic, we still have customer trust with the entry of uniform orders which are in line with one of BELL's efforts to continue strengthening the domestic market. The domestic uniform market is still very wide in various institutions, both Government and private. In the First Quarter of 2021, BELL's local sales contributed 96.8% and export sales was 3.2%. So going forward as this pandemic recovers, BELL will continue to look for opportunities that exist in the uniform market. On the other hand, we will also explore the export market."
Until now, BELL through its subsidiary PT Mido Indonesia has produced uniforms for various government and private institutions, such as Banks, Hospitals, Airlines, and so on. Its contribution to uniform sales to the Company's total sales in the First Quarter of 2021 is 40%. In the future, it is expected that conditions will gradually return to normal so that BELL can provide better performance.
For information, BELL sales in the First Quarter of 2021 amounted to IDR111.1 billion, an increase of 5.8% QoQ compared to the Fourth Quarter of 2020. On the other hand, BELL's net profit in the First Quarter of 2021 amounted to IDR3.8 billion or an increase of 122.2% QoQ compared to the Fourth Quarter of 2020. (LM)