Trisula International's net profit dropped 70.13% in Q1 2021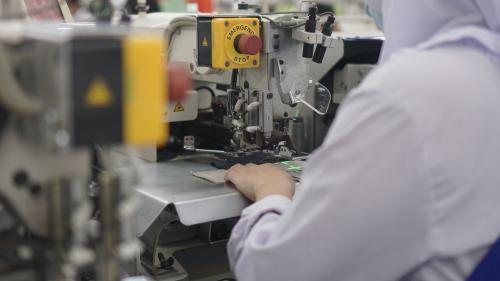 TRIS - PT. Trisula International Tbk
Rp 105
JAKARTA. PT Trisula International Tbk (TRIS) reported a significant decline in its net profit by 70.13% year-on-year (yoy) in Q1 2021 due to the poor sales performance in the domestic and international market.
According to the recently released financial report, TRIS's net sales in Q1 2021 only reached 256.46 billion despite its attempt to cut down some expenditures, including cost of goods sold, operating, and financial expenses.
In Q1 2021, TRIS's export sales were at IDR 125.13 billion. It comprised export activities to the third parties of IDR 105.62 billion and affiliates of IDR 20.51 billion.
Meanwhile, TRIS's sales performance in the domestic market was recorded at IDR 130.33 billion. The domestic sales to the third parties were IDR 127.43 billion, while sales to the affiliates were yielding IDR 2.53 billion.
Based on idnfinancials.com data, the total cash and cash equivalents of TRIS in March 2021 were at IDR 91.94 billion. Meanwhile, its assets amounted to IDR 1.05 trillion. (KR/ZH)