Acset Indonesia signed an IDR 142 billion contract in Q1 2021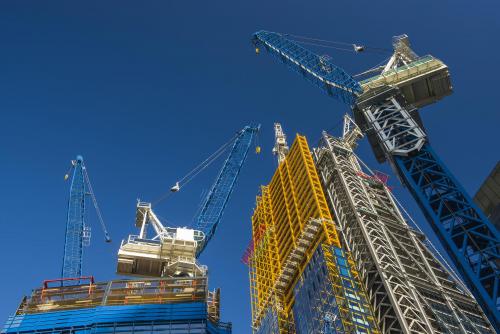 ACST - PT. Acset Indonusa Tbk
Rp 168
JAKARTA. PT Acset Indonesia Tbk (ACST), a construction company under Astra Group, managed to secure new contracts worth IDR 142 billion throughout Q1 2021.
Maria Cesilia Hapsari, the Corporate Secretary of ACST, explained that most of the new contracts obtained by the company in Q1 2021 come from infrastructure projects. This sector contributes up to 89% to the entire new contracts. The remaining portion originates from building foundation projects.
"From this number, the project with the highest amount is the Mini-hydro Power Plant (lit. Pembangkit Listrik Tenaga Minihidro/PLTM) in Lampung," Hapsari confirmed through a video conference held earlier today (27/5).
For foundation projects, ACST is currently building the foundation for Menara BRI in Medan, Istiqlal-Katedral tunnel project, Ciujung bridge project, and Ritz Carlton Mega Kuningan's foundation restoration project.
According to the official data received by idnfinancials.com, ACST's revenue declined by 20.2% year-on-year (yoy) to IDR 381.05 billion in Q1 2021. The company's loss also went down 35.97% yoy to IDR 79.86 billion. (KR/ZH)