Gov't targets four new smelters to start running this year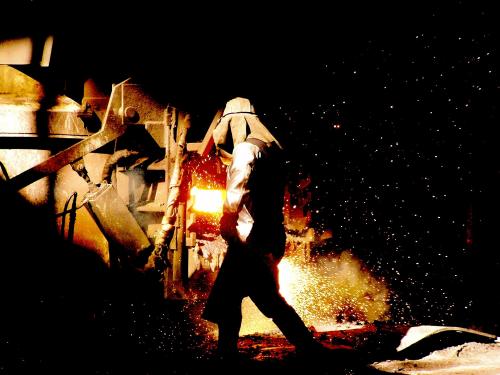 JAKARTA. Through the Ministry of Energy and Mineral Resources (ESDM), the Indonesian government aims for four mineral extraction (smelting) facilities to operate in 2021, comprising three nickel smelters and one smelter for leads.
Ridwan Djamaluddin, the Director-General of Mineral and Coals of the Ministry of ESDM, announces the news during the Public Hearing Meeting with Commission VII of DPR RI. "In 2021, there would be 23 smelting facilities in total," Djamaluddin claims.
Currently, the establishment of two out of four new smelters has been completed. These two smelters are owned by PT Smelter Nikel Indonesia (SNI) and PT Cahaya Modern Metal Industri (CMMI). The CMMI's smelter is located in Banten and has started its production. However, the SNI's smelter has not yet proceeded with its activities due to the lack of operational funds.
Meanwhile, the remaining two smelting facilities under construction are owned by PT Aneka Tambang Tbk (ANTM) and PT Prima Citra. ANTM's smelter is 97.7% completed, while Prima Citra's is 99.87% completed.
Out of 23 smelters in Indonesia, 16 units are smelting facilities for nickels. Then, two units are for copper, another two for bauxite, one for iron, one for manganese, and one for leads and zinc each. (KR/ZH)