Pelindo II to take action on 12 accused illegal fees collectors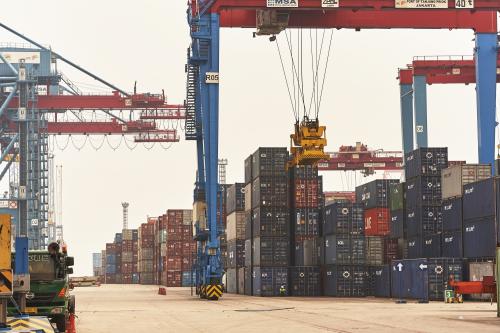 JAKARTA. PT Pelabuhan Indonesia (Pelindo) II has taken action on 12 people allegedly collecting illegal fees around the port in order to establish an upright environment.
Arif Suhartono, the President Director of Pelindo II, states that these illegal fees include any forms of giving of taking payments outside the official requirements set by the port service. To fight this corrupt action, Suhartono claims that his company has asked help from the law enforcers.
"IPC would establish a morally upright port environment by organising a joint patrol with the police," Suhartono adds in a press conference earlier today (18/6).
One out 12 the offenders are outsourcing officers in the container terminal in Koja. The said officer working under PT PBM Olah Jasa Andal has been dismissed. Then, three other officers who were caught collecting illegal fees in Tanjung Priok port and the other eight officers of JICT have been sent away to their respective companies.
Pelindo II is currently optimising its service with technology and digitalisation. It would then allow the company to erase illegal fees collection practice. Furthermore, the company has also provided a whistle-blowing platform to complain about illegal fees collection via the website https://ipcbersih.whistleblowing.link/. (KR/ZH)