Solidifying its capital, BRI Agroniaga to launch a rights issue of 2.15 billion shares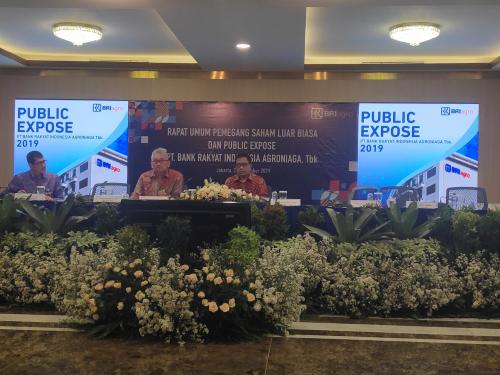 JAKARTA. PT BRI Agroniaga Tbk (AGRO) announces its plan to issue 2.15 billion new shares alongside preemptive rights with a face value of IDR 100 each.
The management decides to use the proceeds from this upcoming rights issue to strengthen its capital structure. "Particularly for the company's working capital regarding the digital-based fund distribution," the management elaborates further in the released prospectus.
The new shares to be placed in the rights issue equals 9.96% of AGRO's entire issued and paid-up capital reported on July 31, 2021. The company still requires approval from its shareholders, scheduled to be finalised during the Extraordinary General Shareholders Meeting on September 27, 2021.
AGRO could not yet name the specific price set for the corporate action as it still awaits the decision made in the upcoming shareholders meeting. However, based on idnfinancials.com data, AGRO's average stock price within the last 25 days is closed at IDR 2,730 per share. In conclusion, the company might acquire extra funds of up to IDR 5.1 trillion.
As additional information, as of July 2021, PT Bank Rakyat Indonesia (Persero) Tbk (BBRI) still gains control over 86.09% of AGRO's shares. Then, the remaining portion of 13.91% belongs to public investors. (KR/ZH)