PTPP to commence the refurbishment project of Besakih Temple worth IDR 387 billion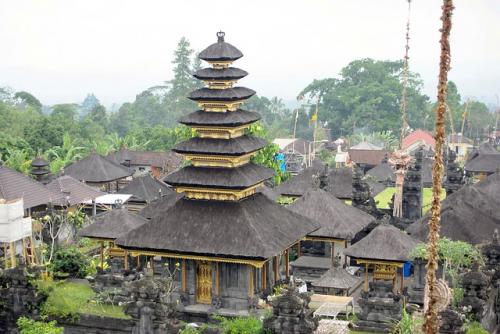 PTPP - PT. Pembangunan Perumahan (Persero) Tbk
Rp 930
JAKARTA. PT PP (Persero) Tbk (PTPP) has started the groundbreaking process of the refurbishment of the sacred site of Besakih Temple in Bali. It is set to complete by December 2022.
"PTPP is confident to complete the said project on time with the best quality," Novel Arsyad, President Director of PTPP, claims in the information disclosure in Indonesia Stock Exchange today (19/8).
PTPP had been assigned as the contractor for the project by the Ministry of Public Works and Housing (PUPR). Its work responsibilities include the preparation stage, construction planning, Manik Mas and Bencingah area construction, and construction maintenance.
PTPP would be working on Manik Mas area construction, comprising a four-level parking building, 18 large kiosks, 12 small kiosks, pavilions, and roads. Meanwhile, Bencingah area construction project consists of 196 large kiosks, 124 small kiosks, the courtyard, and the children's playground.
For the record, this refurbishment project of Besakih Temple would spend IDR 387 billion, which is taken out of the State Budget of 2021-2022. (KR/ZH)