Mayora acquires land for IDR 368.9 billion from affiliates to support business expansion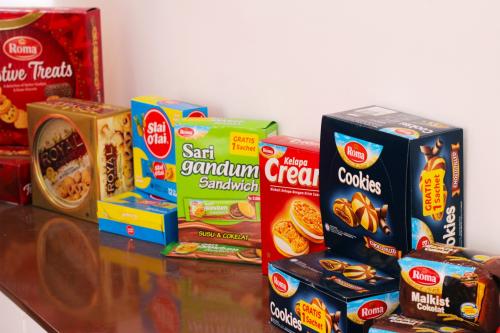 MYOR - PT. Mayora Indah Tbk
Rp 2.020
JAKARTA. PT Mayora Indah Tbk (MYOR), a food and beverages company with the biggest market cap in Indonesia, had recently bought a land asset worth IDR 368.9 billion to support its factory expansion plan.
The lot that Mayora purchased belonged to PT Tejopratama Mandiri Gemilang (TMG) and PT Lubuk Permata (LP). For the record, Jogi Hendra Atmadja, President Commissioner of Mayora and one of Mayora's shareholders, has several shares portions planted within these two companies.
The asset that MYOR acquired from TMG is located in Pasuruan, spanning 99.5 thousand metre square, sold for IDR 123.33 billion. Then, another lot of TMG is located in Tangerang with an area of 264.36 thousand metre square and sold for IDR 234.81 billion. Meanwhile, the land from LP is also located in Tangerang. It is 12.56 thousand metre square in area and worth IDR 10.8 billion.
Yuni Gunawan, Corporate Secretary of MYOR, claims that this land purchase is intended to boost sales growth both in domestic and export markets. "[It is intended] to build new factories to increase biscuit and wafer production capacity," Gunawan confirms in the information disclosure in Indonesia Stock Exchange today.
Based on idnfinancials.com data, MYOR's net sales are reported to reach IDR 13.15 trillion in the first half of the year. With this achievement, the company, with total assets of IDR 20.2 trillion, manages to attain a net profit of IDR 933.9 billion. (KR/ZH)