PermataBank supports Bank Indonesia through the implementation of Cross-Border QR Pay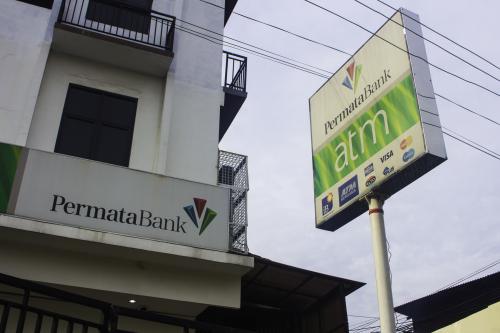 BNLI - PT. Bank Permata Tbk
Rp 1.160
JAKARTA - As a bank that prioritizes digital technology for each of its products, PermataBank has been selected as a participating bank for the implementation of the Cross-Border QR Payment initiative, which is a milestone from the 2021 Indonesian Payment System Blueprint.
In this initial phase, Bank Indonesia has collaborated with Bank of Thailand so that Thai visitors can make payments by scanning QR at all QRIS merchants in Indonesia. Likewise, Indonesian visitors to Thailand can make QR payments at all merchants in Thailand.
In the future, this feature will be able to be enjoyed by customers through the PermataMobile X super mobile banking application when making payments abroad at merchants that have collaborated.
PermataBank's participation in the implementation of the QR Pay Cross-Border feature is a form of support for the government's efforts to optimize technological innovation for the national payment system. Bank Indonesia said that making payments using cross-border QR would benefit customers because it was cheaper and without additional costs. Customers who are abroad also no longer need to exchange money at money changers or withdraw money at overseas ATMs[1].
Djumariah Tenteram, Retail Banking Director of PermataBank said, "In line with Bank Indonesia's efforts to create an efficient payment system, PermataBank is proud to be one of the participating banks in the implementation of QR Pay Cross-Border which will later be easily accessed through PermataMobile X."
In the early stages of implementing QR Pay Cross-Border, PermataBank customers will be able to make payments using Thai QR Codes faster through the PermataMobile X digital banking application. Furthermore, the government will also expand the application of this feature to QR codes belonging to other countries, so that In the future, PermataBank customers will be able to enjoy the convenience of transacting in various countries. (LM)