Astra International to channel out interim dividends of IDR 45 per share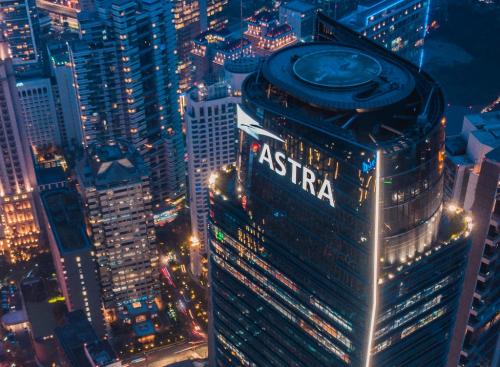 ASII - PT. Astra International Tbk
Rp 7.000
JAKARTA. PT Astra International Tbk (ASII) would distribute cash dividends of IDR 45 per share, totalling IDR 1.82 trillion, on October 29, 2021.
Gita Tiffany Boer, Corporate Secretary of ASII, explained that the interim dividend distribution followed the directors' decision made on September 16, 2021. "[We] had obtained permission from the boards of commissioners on September 27, 2021," she further elaborated in the information disclosure in Indonesia Stock Exchange earlier today.
The cum dividend date for the regular and negotiation market would fall on October 7, 2021, and October 8, 2021, for the cash market. The dividends would be channelled out to the shareholders officially listed by October 11, 2021.
According to idnfinancials.com, ASII recorded a net profit of IDR 8.83 trillion by the end of H1 2021. Meanwhile, its unreserved retained earnings of IDR 148.64 trillion.
Jardine Cycle & Carriage Ltd is still listed as the major shareholder of ASII, owning 50.11% of the shares as of June 2021. Then, public investors claim another 49.83%, while directors and commissioners share the smaller remaining portion. (KR/ZH)