Ministry of Industry accelerates the diversification of processed fish products to seaweed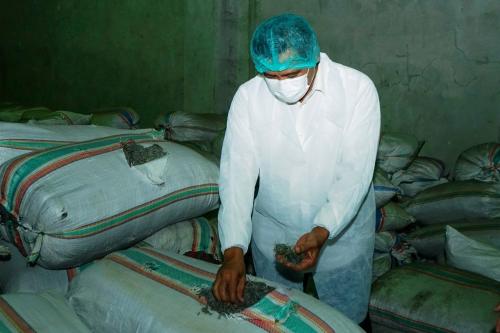 JAKARTA - The Ministry of Industry continues to encourage the development of processed fish, shrimp and seaweed industries to be more productive and innovative so that they can be competitive in the domestic and export markets. Downstream opportunities in the industrial sector are still quite large in line with the availability of raw material sources in the country.
"We are pushing for the processed fish, shrimp and seaweed industry to increase the added value of our natural resources. This strategic effort has a broad impact on the national economy, from foreign exchange earnings to employment," said the Ministry of Industry's Director of Food, Marine Products and Fisheries, Supriadi in Jakarta, Tuesday (2/11).
Supriadi emphasized that his party asked the fish, shrimp and seaweed processed industry players to continue to diversify their products that have high economic value.
In order to achieve this target, the Directorate General of Agro Industry, Ministry of Industry has implemented several work programs, including the implementation of technical guidance on halal certification, socialization of the Healthy Living Community Movement (GERMAS) through increasing consumption of fishery products, preparation of SNI for fishery-based food products, and development of functional food based on fishery.
Supriadi said that the performance of the fishery processing industry in Indonesia in 2020 has increased in terms of utilization, exports and production. Last year's utilization of this industry rose to 58%, with an export value of USD 4.48 billion and a total production of 1.6 million tons.
Meanwhile, the export value of the seaweed processing industry reached USD 96.19 million and its production was 26,611 tons in 2020. (LM)