Foreign exchange reserves sloped in October 2021, reaching USD 145.5 billion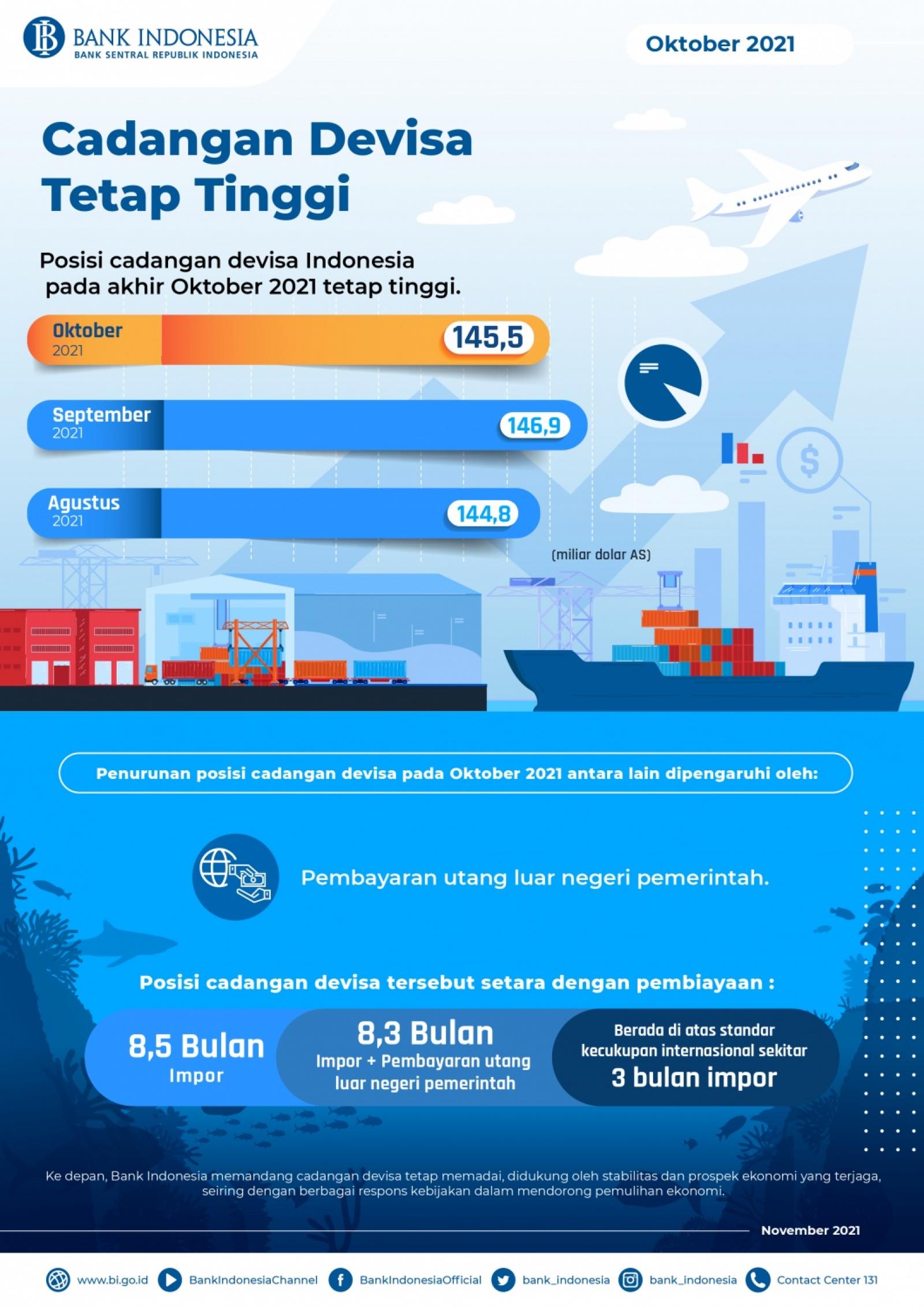 JAKARTA – Indonesia's foreign exchange (forex) reserves slightly declined to USD 145.5 billion in October 2021 from USD 146.9 billion in September 2021. However, the said amount could still cover 8.5 months of import activities.
Erwin Haryono, Executive Director, Head of Communication Department of Bank Indonesia (BI), claimed that this decreased forex reserves resulted from the foreign debt payment by the government. Regardless, it would still be adequate in boosting the national economic recovery as the government put in the effort to create economic stability.
"The current forex reserves are equivalent to 8.5 months of import activities or 8.3 months of import financing as well as the government's foreign debt payment," he further claimed in the press release on Friday (5/11).
If we observed the last three months' achievements, the October 2021 forex reserves had grown from the number reported in August 2021 of USD 144.7 billion. (LK/ZH)