TOPS scored IDR 450.1 billion in revenue in Q3 2021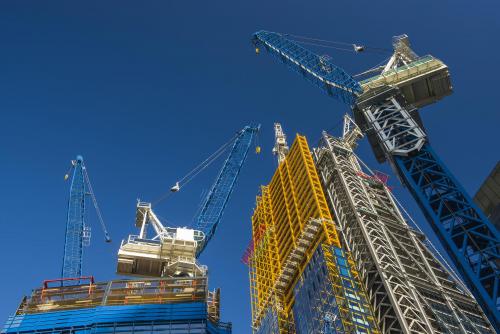 TOPS - PT. Totalindo Eka Persada Tbk
Rp 50
JAKARTA – PT Totalindo Eka Persada Tbk (TOPS) gathered IDR 450.1 billion in revenue by the end of Q3 2021, soaring 190% from the gain reported in the same period last year of IDR 155.2 billion.
Salomo Sihombing, Director of Totalindo Eka Persada, explained that most of the revenue gained in this quarter came from the company's carryover project last year, bringing IDR 1.2 trillion. "The newly gained contracts include the construction projects of Kingland Tower Fritz, Kingland Avenue, Marketing Gallery of Alam Sutera Apartment, Batam One Avenue, and BSD Skyhouse, which total IDR 285.38 billion in value," he specified in the press release quoted Monday (15/11).
According to Sihombing, the company still managed to secure IDR 35 billion of operating profit amidst the ongoing COVID-19 pandemic since last year. "The company's improvements are proven to generate positive results. Up until now, the construction processes are timely and still on the move," he claimed.
In 2019, TOPS wrapped up the Klapa Village Nusantara project, a 0% down-payment (DP) housing project under Jakarta Provincial Government. In 2020, it finished up the Indonesian Police Stacked House Units and Attorney General's Office of Assets Recovery Centre. Furthermore, this year, TOPS completed the Alam Sutera Sky House, Tangerang.
Sihombing revealed that his company is currently joining a tender with a pipeline of IDR 1 trillion. (LK/ZH)