KIOS scores IDR2.2 billion in third quarter net profit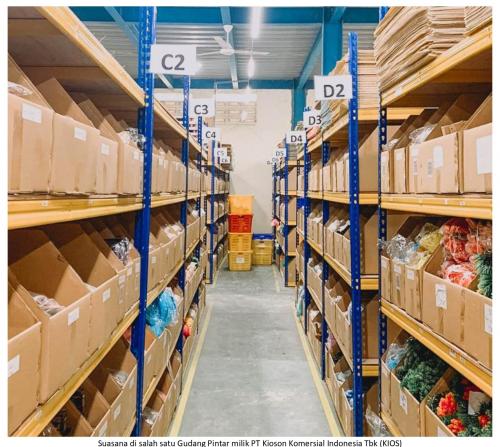 KIOS - PT. Kioson Komersial Indonesia Tbk
Rp 336
JAKARTA - PT Kioson Komersial Indonesia Tbk (IDX ticker code: KIOS.IJ), PT Kioson Komersial Indonesia Tbk (KIOS: IJ), an Online to Offline (O2O) technology-based company that focuses on developing Micro, Small, and Medium Enterprises (MSME) in Indonesia, managed to record a net profit of IDR 2.2 billion in 9M-2021 or grew 113.4% from a record loss of IDR 12.6 billion in the same period last year (YoY).
Andrew, President Director of KIOS said "KIOS managed to record a positive net profit in 2021. This achievement was gained through the Company's strategy to improve operational efficiency, restructuring, and business development by looking at opportunities in the market. In the third quarter of this year, to capture business opportunities and growth, KIOS entered into a strategic partnership with YELO to lay the foundation for Metaverse technology. Once developed, the application of this technology will garner high demand from Indonesia's young demographic population."
As of September 2021, apart from successfully maintaining net profit growth, the Company's gross profit also increased by 87.2% compared to the same period last year to Rp 10 billion. Meanwhile, in terms of sales, the Company recorded Rp 274 billion. The Company's largest revenue contribution came from Advertising and E-commerce, which grew rapidly this year.
To capture business opportunities and growth, during this period KIOS established a strategic partnership with YELO to lay the foundation for the Metaverse technology, which once developed, the application of this technology will be highly needed by Indonesia's young demographic population. KIOS has previously also collaborated with PT Telekomunikasi Selular (Telkomsel) and PT Solusi Sinergi Digital Tbk (Surge) in launching digital advertising services to complement a more integrated digital ecosystem. (LM)