Foreign exchange reserves in November 2021 strengthen, yet to reach rebound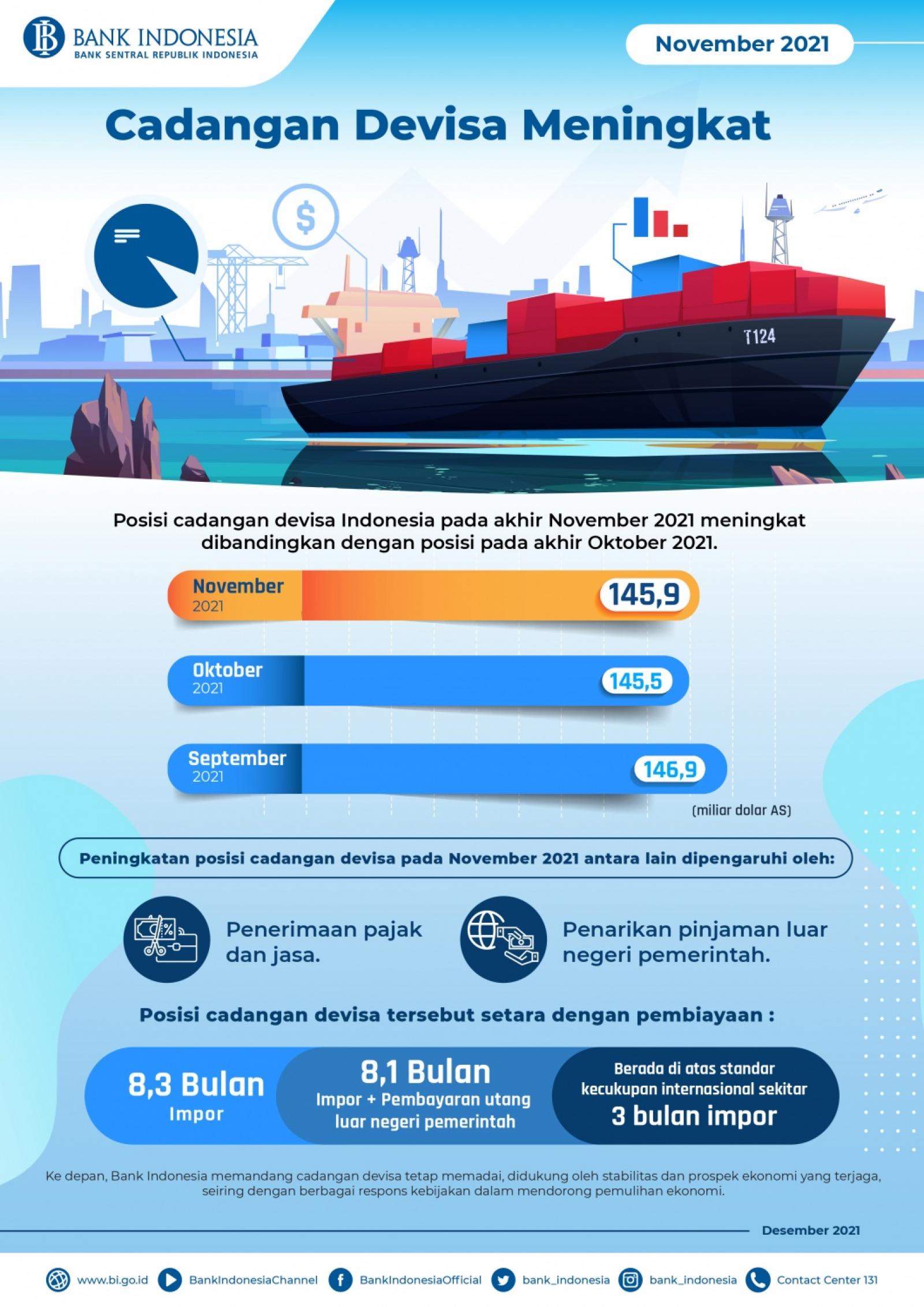 JAKARTA – The foreign exchange reserves of Indonesia in November 2021 reportedly arrived at USD 145.9 billion, growing from October 2021 of USD 145.5 billion. However, these improved reserves have yet to completely rebound from last September's record of USD 146.9 billion.
Erwin Haryono, Executive Director and Head of Communication Department of Bank Indonesia, said that the foreign exchange reserves in November 2021 could equal 8.3 months of import activities alone or 8.1 months of import activities plus the state's foreign debt payment. "Bank Indonesia saw the foreign exchange reserves could support the reliability of the external sector while keeping the macroeconomy and financial system stable," he claimed in the press release Tuesday (7/12).
According to Haryono, the recovering reserves in November 2021 resulted from the tax income and the government's debt withdrawal services. Additionally, the current reserves are above the international adequacy standard of three months of import.
"The foreign exchange reserves are still sufficient along with the support of the stability and well-sustained economic prospects and several economic recovery policies," Haryono elaborated further. (LK/ZH)