Bukalapak to invest IDR 1.19 trillion in Allo Bank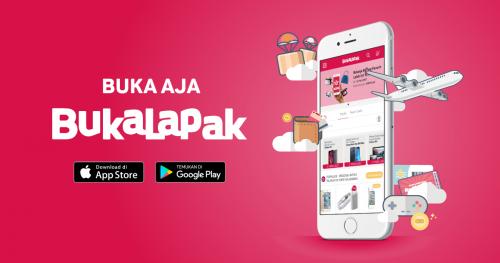 BBHI - PT. Allo Bank Indonesia Tbk
Rp 2.110
JAKARTA - PT Bukalapak.com Tbk (BUKA) will own 11.49% stake in PT Allo Bank Indonesia Tbk (BBHI) via a rights issue which will take place next week (12/1).
Perdana A Saputro, Corporate Secretary of PT Bukalapak.com Tbk (BUKA) said the company will own 2,497,816,903 of Allo Bank shares with a nominal value of IDR 100 per share, representing 11.49% of Allo Bank's total shares. "The exercise price for the investment in Allo Bank is IDR 1.19 trillion or IDR 478 per share," he said in an information disclosure quoted on Wednesday (5/1).
According to him, the company is expected to expand credit accessibility for the people of Indonesia. With 80% cellular phone penetration, people are expected to be ready for the presence of digital banks. "Companies can accelerate the implementation of banking services throughout the country in line with financial inclusion policies," he said.
As of November 2021, BBHI has 11,682,933,571 shares with an ownership structure of 90% of PT Mega Corpora (MC) and 10% of shareholders below 5%. (LK/LM)