Gold sales of Aneka Tambang shot up by 33% in 2021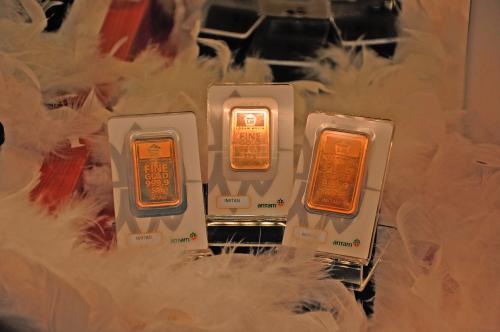 ANTM - PT. Aneka Tambang Tbk
Rp 2.390
JAKARTA. PT Aneka Tambang Tbk (ANTM) or Antam, a state-owned mining company, recorded gold sales of 29.38 tons throughout 2021, climbing 33% from gold sales in 2020.
Nicolas D Kanter, President Director of Antan, claimed that the said growth resulted from the company's gold sales strategy in the domestic market. "As the awareness of gold investment in society increases, Antam focuses on strengthening the user base of precious metals in the domestic market," he explained in the official release received by idnfinancials.com.
From the production viewpoint, Antam produced 1.69 tons of gold in 2021. Last year's production reportedly grew 1% year-on-year (yoy) from 2020. Meanwhile, precious metals sales also reached 28.28 tons, proliferating 44% yoy.
Kanter added that Antam is still the only gold manufacturing and refining company in Indonesia that has a certificate from London Bullion Market Association (LBMA). Therefore, the company continues to offer guaranteed products and quality of precious metals sold in the distribution network, both online and offline.
According to idnfinancials.com data, Antam's today's stock price weakened 3.77% or 70 points to IDR 1,785 per share by 2.06 PM WIB. Furthermore, since the beginning of the year, Antam's stock price has been seen declining by 23.72% or 555 points from IDR 2,340 per share. (KR/ZH)