Telkomsel forms a new subsidiary to strengthen Indonesia's digital economy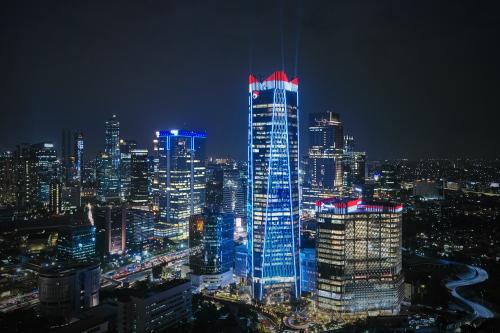 JAKARTA - Telkomsel ensures the sustainability of the transformation roadmap as the leading digital telecommunication company in Indonesia, by establishing PT Telkomsel Ekosistem Digital, which is also a manifestation of its seriousness in expanding the company's digital business portfolio.
As a subsidiary of Telkomsel, PT Telkomsel Ekosistem Digital will be positioned as a holding company that houses several subsidiaries from Telkomsel's emerging vertical business portfolio in the digital sector, by optimizing the use of synergies from all the advantages of the asset ecosystem owned by Telkomsel
The establishment of PT Telkomsel Ekosistem Digital is also intended to open up opportunities and facilitate innovation in the use of the latest digital technology that will strengthen Indonesia's digital ecosystem, and lead Indonesia to become a digital powerhouse in Southeast Asia.
Telkomsel President Director Hendri Mulya Syam said, "Telkomsel wants to continue to provide benefits to the community by optimizing its digital trifecta capabilities (digital connectivity, digital platform, and digital service) to encourage the expansion of its business portfolio in various sectors, especially those that can strengthen the national digital economy.
Encouraging development in the first wave, PT Telkomsel Ekosistem Digital will focus on three digital industry sectors, namely edu-tech, health-tech and gaming. The three business lines are considered to have great potential to drive the national digital economy and will be part of Telkomsel's emerging digital business portfolio which in the future has the potential for scale-up. (LM)