Manufacturing industry export soars 31% at the beginning of this year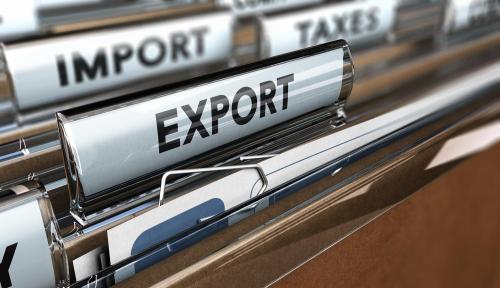 JAKARTA - The industrial sector remains consistent in providing the largest contribution to the achievement of the national export value. In January 2022, the export performance of the processing industry reached USD15.71 billion, an increase of 31.16% over the same period last year.
According to a report from the Central Statistics Agency (BPS), the industrial sector contributed 82% to the national export structure at the beginning of 2022. In January 2022, total national exports reached USD 19.16 billion, or an increase of 25.31% compared to January 2021 (y-o-y).
Meanwhile, the non-oil and gas sector contributed up to 95.30% of the national export performance in January 2022. The main non-oil and gas export market shares were to China (19.25%), the United States (14.04%), and Japan (8.29%).
"Exports in January 2022 mark a steady improvement in performance and are getting better. We believe that exports from the manufacturing sector in the following months will continue to increase, even though the Covid-19 pandemic is still happening," said Industry Minister Agus Gumiwang Kartasasmita in Jakarta, Tuesday (15/2).
For export market expansion, especially the export market share of automotive products, the Indonesian industry has been able to penetrate around 80 countries with export performance in 2021 recorded as many as 294 thousand units of CBU vehicles with a value of IDR 52.90 trillion, and as many as 91 thousand sets of CKD with a value of IDR 1.31 trillion, and 85 million pieces of components with a value of IDR 29.13 trillion. (LM)