Synergy of Electrum, Pertamina, Gogoro and Gesits to accelerate Indonesia's electric vehicle ecosystem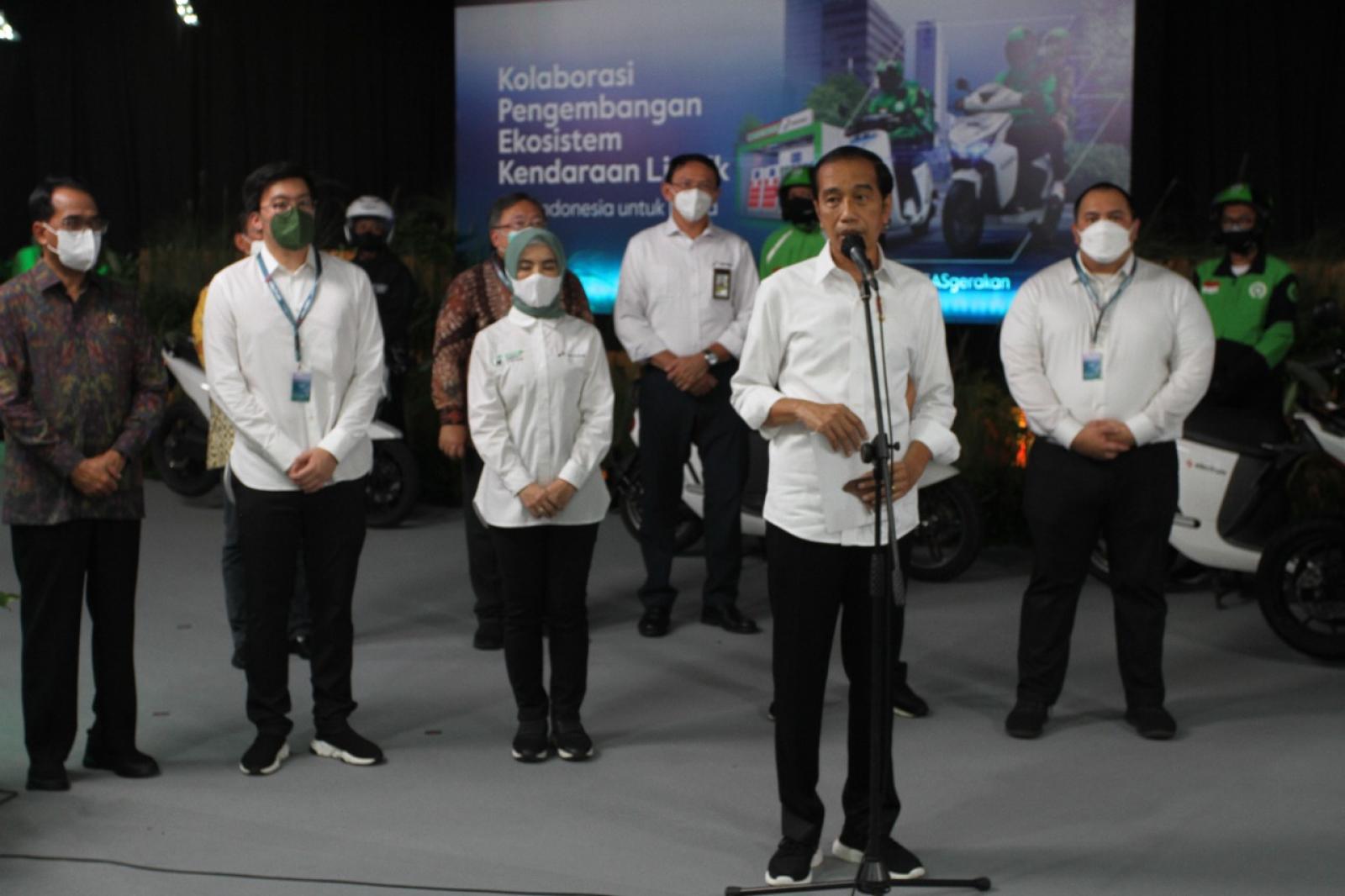 JAKARTA - Electrum, a joint venture of Gojek and TBS Energi Utama (TBS), together with Pertamina, Gogoro, and Gesits, strengthen synergies through a shared commitment to continue collaboration in the development of the electric vehicle ecosystem.
In his remarks, President Jokowi appreciated the courage of the companies collaborating today to develop an electric vehicle ecosystem from upstream to downstream. "The government is very serious about getting into new and renewable energy, including electric vehicles. Therefore, I really appreciate the courage of companies entering from upstream to downstream to start building an electric vehicle ecosystem. We hope that in accordance with our target in 2030 for carbon emissions to be at 29%, and in 2060 it will enter zero carbon emissions or net zero carbon."
Marking the confirmation of this commitment and collaboration, Electrum, Pertamina, Gogoro, and Gesits will expand commercial trials of the use of two-wheeled electric vehicles which will continue to be developed in stages to thousands of units throughout 2022. The test results will be used, among others, as the basis for Electrum's business plan. The joint company of Gojek and TBS already has plans to build electric motor manufacturing, battery packaging technology, battery exchange infrastructure, and financing to own electric vehicles.
This collaboration will utilize the respective expertise of the four companies to further encourage the development of electric vehicle infrastructure in Indonesia. Electrum will act as an integrator and developer of the electric vehicle ecosystem, leveraging Gojek's presence in Indonesia and TBS' expertise in the energy sector. Meanwhile, Pertamina through Pertamina Patra Niaga will provide electric motor battery exchange stations at various gas stations spread across the South Jakarta area. This is supported by Gogoro as a provider of innovation in battery and electric motor exchange technology, and Gesits provides electric motors and their infrastructure. (LM)