SMKL targets IDR 2.4 trillion revenue in 2022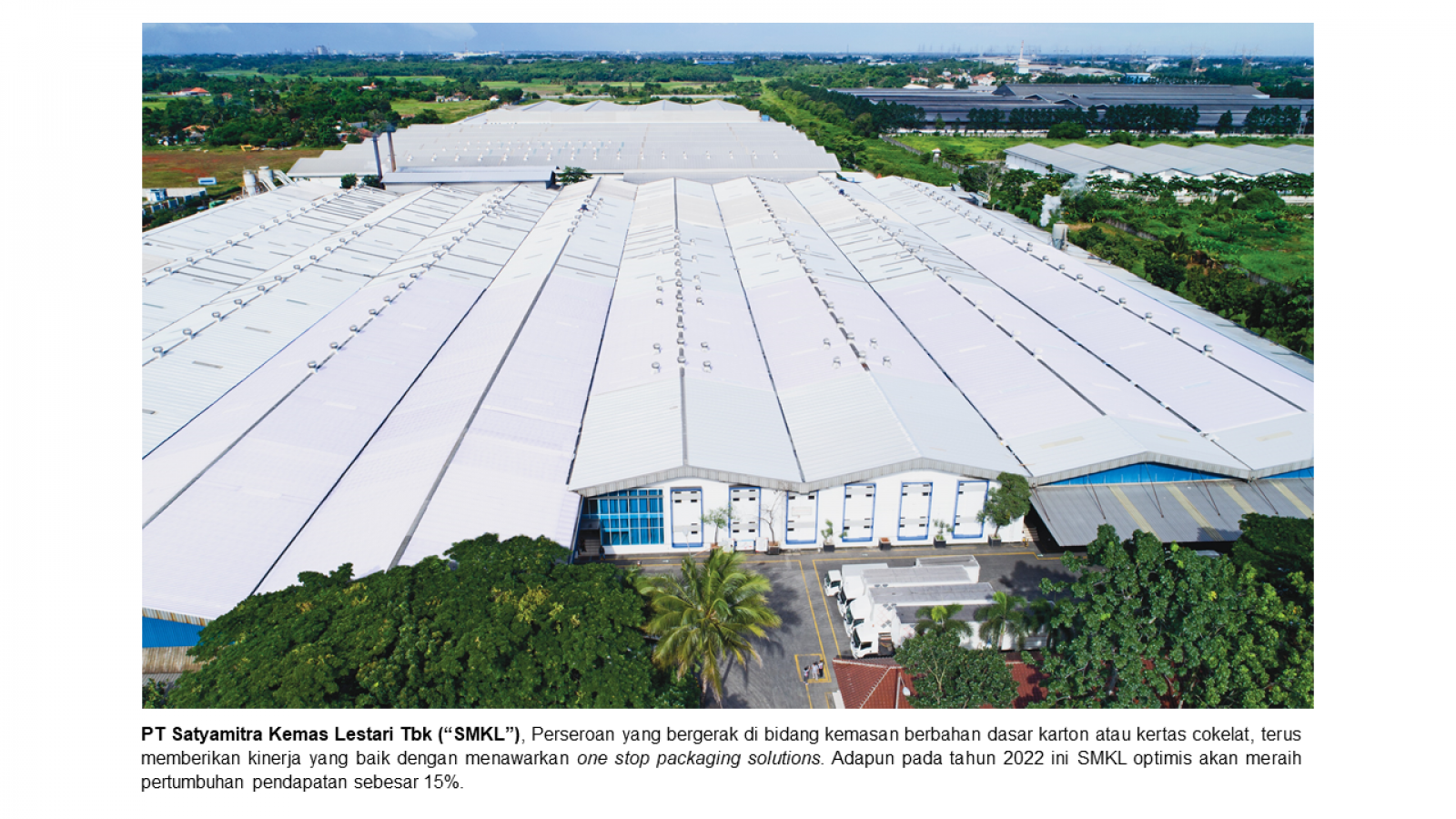 SMKL - PT. Satyamitra Kemas Lestari Tbk
Rp 276
JAKARTA - PT Satyamitra Kemas Lestari Tbk (SMKL) continues to deliver good performance by offering one-stop packaging solutions. Through its various expertise, SMKL continues to get orders from its customers who are national and multinational companies in Indonesia. Even in 2022, SMKL is optimistic that it will achieve revenue growth of 15% by targeting its revenue to be around IDR2.4 trillion.
Herryanto Setiono Hidayat as Marketing Director of SMKL, said, "SMKL continues in striving to provide the best services and products for our customers. Through SMKL's expertise as one-stop packaging solutions, we offer various solutions for SMKL customers. Starting from the production of various types of customized packaging, logistics delivery with SKL Express, to storage solutions by providing warehouses that are integrated with SKL Express. We believe that with these advantages we can continue to develop the SMKL business and improve our performance."
SMKL provides various types of packaging needs according to its customers' wants. On the other hand, SMKL is also able to make recommendations for the types of materials, sizes, and shapes used in packaging. SMKL also focuses on good printing techniques without compromising product quality at an appropriate price. This is what makes SMKL packaging products frequently ordered by various companies both domestically and abroad. These products are corrugated carton boxes, pre-print corrugated boxes, offset printing boxes, and rigid boxes.
Another solution that is the advantage of SMKL is SKL Express or SMKL's logistics and warehousing solution. SKL Express, which is the innovative breakthrough of SMKL, operates non-stop 24 hours a day and 7 days a week to ensure a timely and cost-effective supply of packaging products. (LM)