Bank CIMB Niaga to channel out cash dividends of IDR 2.35 trillion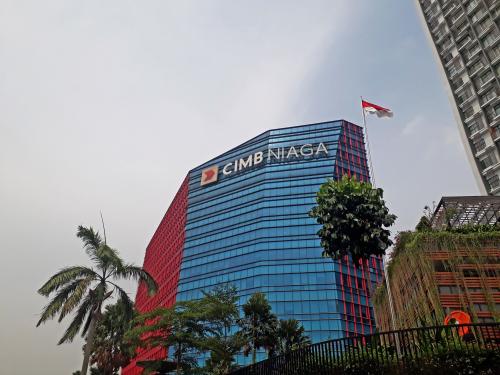 BNGA - PT. Bank CIMB Niaga Tbk
Rp 1.000
JAKARTA. PT CIMB Niaga Tbk (BNGA) will allocate 60% of its total net profit in 2021, which amounted to IDR 3.45 trillion, as cash dividends scheduled for the distribution in April 2022.
The said arrangement had been discussed during the Annual General Shareholders Meeting of BNGA held last week. Then, they agreed to store the remaining net profit of IDR 1.56 trillion as the retained earnings.
Susiana Tanto, Corporte Affairs Head of BNGA, confirmed that the company will not allocate some portion of the net profit to its reserve funds. "It is considering how the minimum mandatory reserve funds, which is regulated in Article 70 Law No.40/2007 regarding the Limted Company, has been met," she explained in the official release.
The dividend will be paid out to shareholders whose names have entered the official list by April 21, 2022. The dividend payment will follow on April 28, 2022.
Based on idnfinancials.com data, 91.48% of CIMB was still under the control of CIMB Group Sdn Bhd Malaysia, as reported on December 31, 2021. Then, the public claimed another 7.72% of the shares. (KR/ZH)