Astra Agro Lestari decides on final dividend of IDR 691 billion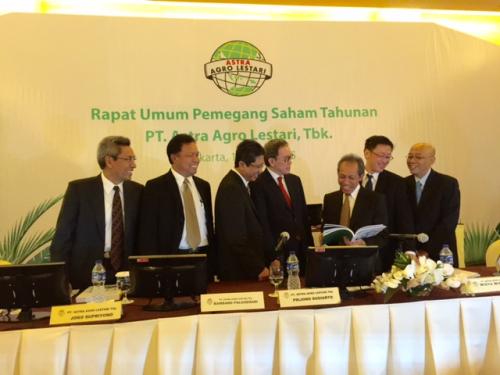 AALI - PT. Astra Agro Lestari Tbk
Rp 9.725
JAKARTA. PT Astra Agro Lestari Tbk (AALI), a palm plantation company under Astra Group, plans to distribute final dividends of IDR 691 billion in total, taken out of the 2021 net profit.
The said plan is in accordance with the result of the Annual General Shareholders Meeting of AALI held last week. In the said meeting, the shareholders agreed upon the amount of cash dividends of IDR 461 per share, or collectively IDR 887.28 billion.
According to idnfinancials.com data, the total cash dividends to be distributed are equal to 45% of the net profit of the company in 2021. The net profit in 2021 reportedly reached IDR 1.97 trillion. Then, the remaining net profit will be kept as the retained earnings.
Back in October 2021, AALI had paid out interim dividends of IDR 102 per share or IDR 193.6 billion in total. "Therefore, the rest of them, amounting to IDR 395 per share, will be channelled out on May 13, 2022," the management of AALI mentioned in its official release.
The cum dividend in the regular and negotiation market is set to April 22, 2022, followed by the cum date in the cash market on April 26, 2022. (KR/ZH)