Despite revenue increase, Ultrajaya's profit down 26.79% in Q1 2022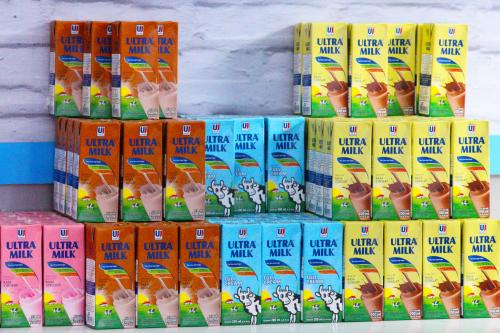 ULTJ - PT. Ultra Jaya Milk Industry & Trading Company Tbk
Rp 1.455
JAKARTA – Even though the revenue of PT Ultrajaya Milk Industry & Trading Company Tbk (ULTJ) shifted 20.7% higher year-on-year (yoy), its current year's profit in Q1 2022 decreased 26.79% from the same period in 2021. This was a result of the increased cost of sales, declined revenue, and other factors.
In the Financial Statement Q1 2022 quoted Wednesday (4/5), Sabana Prawirawidjaja, President Director of Ultrajaya Milk Industry & Trading Company, mentioned that the company's sales reportedly jumped from IDR 1.52 billion to IDR 1.83 billion, as did the gross profit from IDR 545.70 billion to IDR 615.4 billion. Following these, its costs of goods sold also climbed from IDR 975.39 billion to IDR 1.22 trillion.
In contrast, the operating profit reportedly slid off from IDR 533.80 billion to IDR 406.12 billion, resulting from the increased selling expenses from IDR 144.04 billion to IDR 183.49 billion and the significant decrease of other income from IDR 157.70 billion to IDR 8.41 billion. Its current year's profit then also took the blow, slowing down from IDR 406.46 billion to IDR 297.53 billion.
Domestic sales (VAT included) generated IDR 2.11 trillion, comprising beverages sales of IDR 1.99 trillion and foods sales of IDR 24.21 billion. Meanwhile, export sales brought in IDR 2.76 billion, made up of beverages sales of IDR 2.42 billion and foods sales of IDR 349 million. (LK/ZH)