Hoffmen Cleanindo to make its debut, offering 330 million shares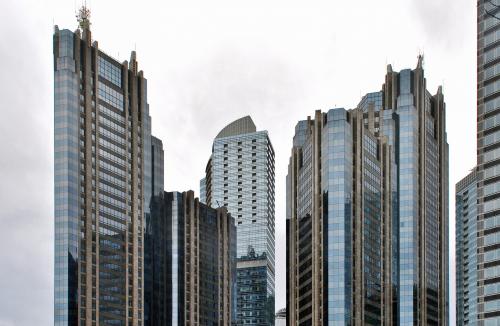 JAKARTA. PT Hoffmen Cleanindo Tbk (KING), a cleaning service and parking service provider, will launch its initial public offering (IPO) of 330 million shares in Indonesia Stock Exchange (IDX).
In the issued prospectus, it was revealed that the number of shares to be offered by KING will be equal to 24.91% of issued and paid-up capital of the company. Each share will be offered for IDR 165-170, allowing the company to raise fresh funds of up to IDR 56.1 billion.
Approximately 32.18% of IPO proceeds scored by KING will be used to settle bank debts. Then, another 6.39% will be allocated as an investment to its subsidiary, PT Hoffmen Parkindo. Then, the remaining 61.43% will be channelled to the working capital of the company.
The public offering of KING's shares is scheduled to take place on June 2-7, 2022. The allotment is set to June 7, 2022, while the electronic distribution of shares will follow on June 8, 2022. Then the listing in Indonesia Stock Exchange will be on June 9, 2022. PT NH Sekuritas Indonesia has been assigned as the underwriter.
Until September 30, 2021, KING reported revenue of IDR 125.59 billion and a net profit of IDR 1.57 billion. Furthermore, its assets were said to arrive at IDR 58.31 billion and total equity amounting to IDR 9.67 billion. (KR/ZH)