Mitratel to repurchase shares, allocating IDR 1 trillion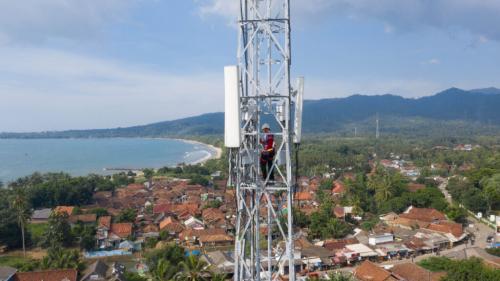 MTEL - PT. Dayamitra Telekomunikasi Tbk
Rp 730
JAKARTA. PT Dayamitra Telekomunikasi Tbk (MTEL), widely known as Mitratel, will repurchase its shares (buyback) with a total budget of IDR 1 trillion.
Hendra Purnama, Director of Investment and Corporate Secretary of Mitratel, said that the buyback will last three months starting on June 2, 2022. This corporate action takes place following the drastic drop of the stock price of MTEL from IDR 765 per share on May 10, 2022, to IDR 685 each on May 17, 2022, even touching IDR 665 per share on May 18, 2022.
"This rapid decline of the stock price does not reflect theh actual positive performance of the company. Therefore, the company intends to reaffirm its commitment to elevate the shareholders' value by conducting this buyback," Purnama explained in the information disclosure in Indonesia Stock Exchange (IDX).
The number of shares to be repurchased by MTEL will not exceed 20% of the paid-up capital. Additionally, the company will maintain the number of shares outstanding post-buyback at 7.5% of the paid-up capital.
Mitratel has also limited the buyback price to IDR 801 per share. The buyback will take place through IDX, led by the broker-dealer assign earlier by the company. (KR/ZH)