OJK puts restrictions over AIIB's activities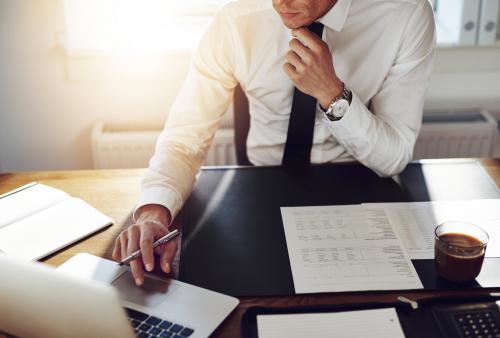 JAKARTA – Business activities of PT Asia International Insurance Brokers (AIIB), an insurance brokerage, will be put in a halt for the next three months as the company fails to execute any recommendation following the evaluation made by the Financial Services Authority (OJK). Moch. Ihsanuddin, the Acting Deputy Commissioner of the Non-Bank Financial Institutions Supervision I of OJK announced the decision in the information disclosure quoted Wednesday (8/6).
"With this restrictive sanction, AIIB is now prohibited from carrying out any insurance brokerage services until any settlement measure is seen," Ihsanuddin said.
This restrictive measure is dictated in Announcement No.Peng-29/NB.1/2022 regarding the Sanction in the Form of Business Activities Restriction in the Insurance Brokerage Field set by Financial Services Authority (OJK) on May 23, 2022. "Although it was being imposed with this restrictive sanction, AIIB should still manage its due obligations," Ihsanuddin added.
AIIB is said to have not perform any recommendations made by the evaluation result based on Article 11 Paragraph 1 and 2 of OJK Regulations (POJK) No.11/POJK.05/2014 regarding the Direct Evaluation of Non-Bank Financial Institutions, amended by POJK No.30/POJK.05/2020 regarding the Second Amendment of POJK No.11. (LK/ZH)