ZINC continues to intensify production at Indonesia's first lead smelter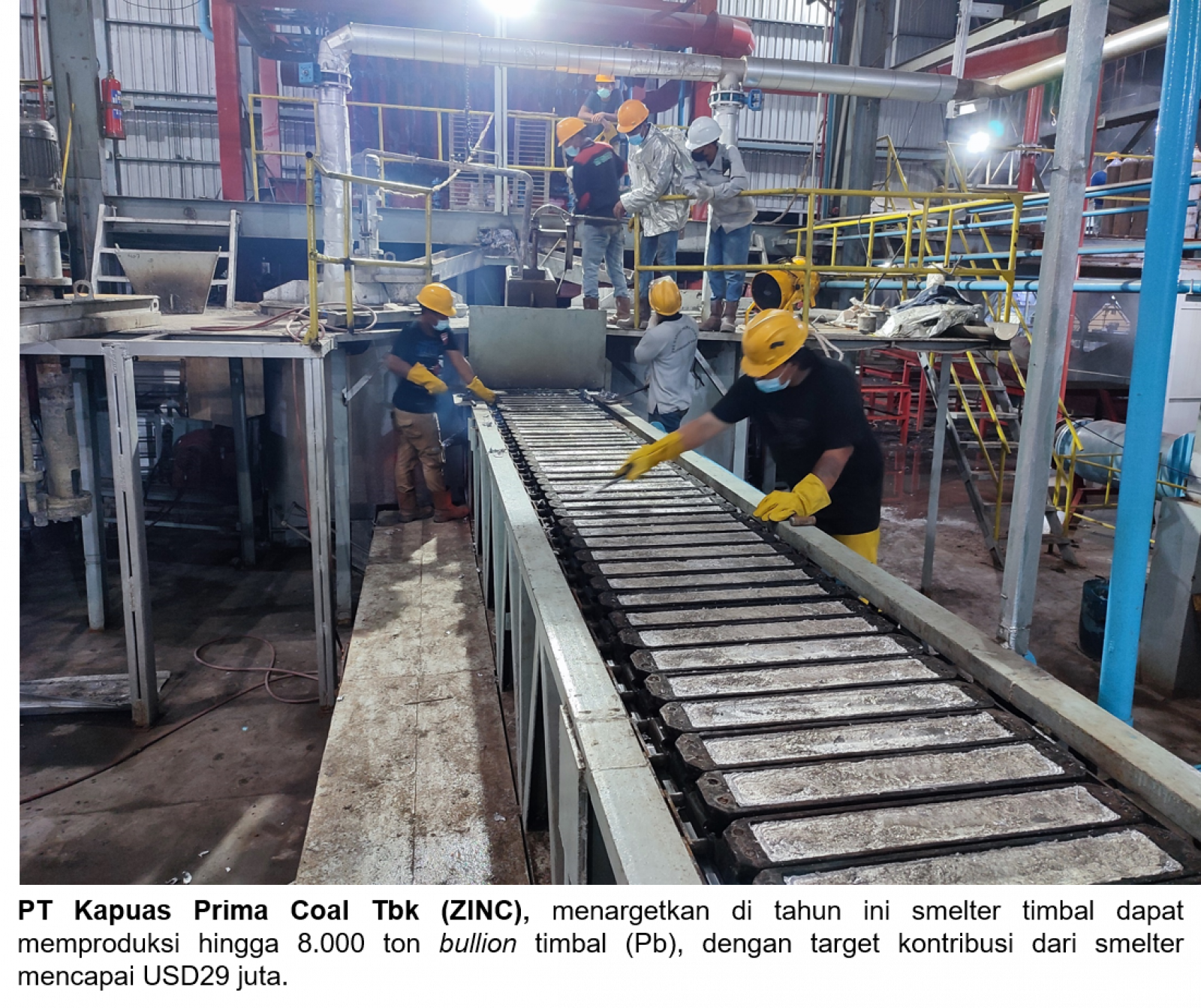 ZINC - PT. Kapuas Prima Coal Tbk
Rp 50
JAKARTA - PT Kapuas Prima Coal Tbk (ZINC), continues to intensify the production of lead smelters which started its trial run in early 2022. This is one of ZINC's efforts to support the mineral downstream process established by the Government.
Previously, the Government had started to implement export ban regulations for certain mineral commodities that do not meet purification level requirements. Thus, business actors in the mining sector are required to promptly complete the smelter project within the given time limit in order to continue to receive export quotas.
ZINC as one of the issuers that produce metallic minerals ranging from lead, zinc and iron ore, continues to carry out various efforts to comply with the regulations made by the Government. ZINC has completed the construction of one of the smelters, namely a lead smelter, and has started commercial operations in early June 2022. In addition, ZINC is currently pursuing the completion of a zinc smelter is targeted to be finalized in the first half of 2023.
Evelyn Kioe as ZINC Director said, "We are grateful to be able to complete one of the lead smelters in Central Kalimantan this year. Even though we were constrained by Covid-19, at the beginning of this year we finally begun production trials and in May 2022, the lead smelter has been 100% verified by PT Surveyor Indonesia and PT Kapuas Prima Citra is officially operating it commercially. As the first and only lead smelter in Indonesia, we target the lead smelter to produce up to 8,000 tonnes of lead (Pb) bullion this year, with a sales target of the smelter reaching USD 29 million."
Meanwhile, for ZINC's zinc smelter, the construction process has currently reached around 85%. Later, the smelter is targeted to produce up to 30,000 tonnes of ingots per year. The existence of the Company's zinc smelter is expected to help meet the demand for zinc commodities in the country, with the commodity still being 100% imported at this point. (LM)