DSE to gradually send palm kernel shells to Japan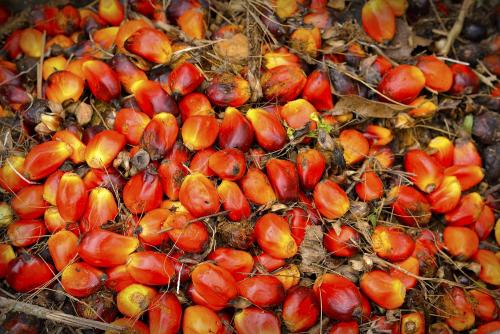 DSNG - PT. Dharma Satya Nusantara Tbk
Rp 488
JAKARTA – PT Dharma Sumber Energi (DSE), a joint venture established by PT Dharma Satya Nusantara Tbk (DSNG) dan eREX, Singapore, sets the target of palm kernel shell export to Japan to 21 thousand tons by the end of this year. Furthermore, starting next year, the palm kernel shell export is expected to reach 70,000 tons per year.
Efendi Sulisetyo, President Director of Dharma Sumber Energi, claimed that for this first phase, his company will export 10,500 tons of palm kernel shells to Japan later today (28/6). "The company will gradually export 21,000 tons [of palm kernel shells] in total from Kalimantan to Japan," he confirmed in the press release quoted Tuesday (28/6).
These shells will be utilised by eREX, a subsidiary of eREX Co Ltd, as the raw energy source for the biomass-fueled power plant in Japan. The palm kernel shells originate from a factory of DSNG in Muara Wahau, East Kalimantan. The export of this commodity is an extended initiative from a collaboration signed between two parties back in September 2020.
The commodity supply contract from DSE to eREX will take effect for the next 15 years. "The long-term contract will open up new opportunities for more palm kernel shell export to Japan to supply materials for biomass-fueled power plants," Sulisetyo added. (LK/ZH)