BIRD acquires taxi pools for IDR 133.27 billion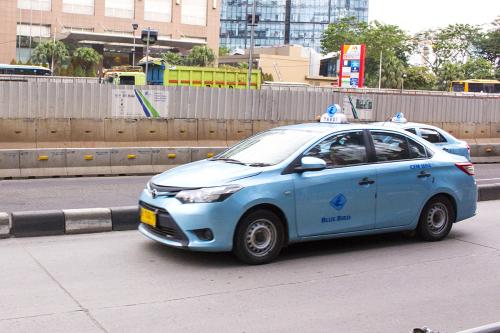 JAKARTA – PT Blue Bird Tbk (BIRD), a taxi operator, acquires several land and buildings that had been turned to taxi pools, for IDR 133.27 billion. Said assets belong to four of its subsidiaries. This asset acquisition is made to ease the operational activities of the company.
In the information disclosure quoted Thursday (30/6), the taxi pools in question are said to be located in Duri Kosambi, which covers the area of 1,316 m2 worth IDR 201.15 billion, Raden Inten I of 5,072 m2 worth IDR 52.73 billion, Raden Inten II of 3,881 m2 worth IDR 50.75 billion, and Kramat Jati of 743 m2 worth IDR 10.12 billion.
Then, the subsidiaries of BIRD that give away those assets are PT Pusaka Citra Djokosoetono (PCD), PT Pusaka Bumi Mutiara (PBM), PT Golden Bird Metro (GBM), and PT Blue Bird Taxi (BBT).
On the other hand, PT Lintas Buana Taksi (LBT), another subsidiary of BIRD, leases a taxi pool managed by BBT in Daan Mogot KM 22 that has an area of 14,609 m2 worth IDR 4.67 billion. (LK/ZH)